A few weeks back when I started to plan this coming adventure I knew that none of my current bikes would be up to the task. A couple of years ago I owned a Surly Crossroad which I used for a few adventures with fully packed panniers.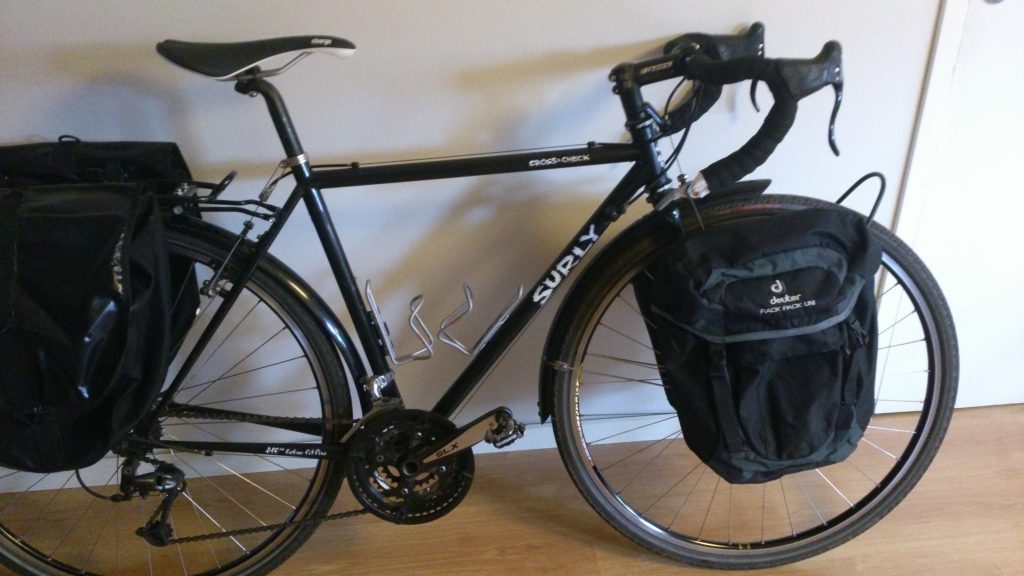 But, I sold that bike in order to be able to afford a new road bike. Which I've used for two summers in a row to to a tour around Lake Vänern. I managed to fit a rear rack to the road bike and toured using two small panniers. This setup is less than ideal when you end up on roads like these.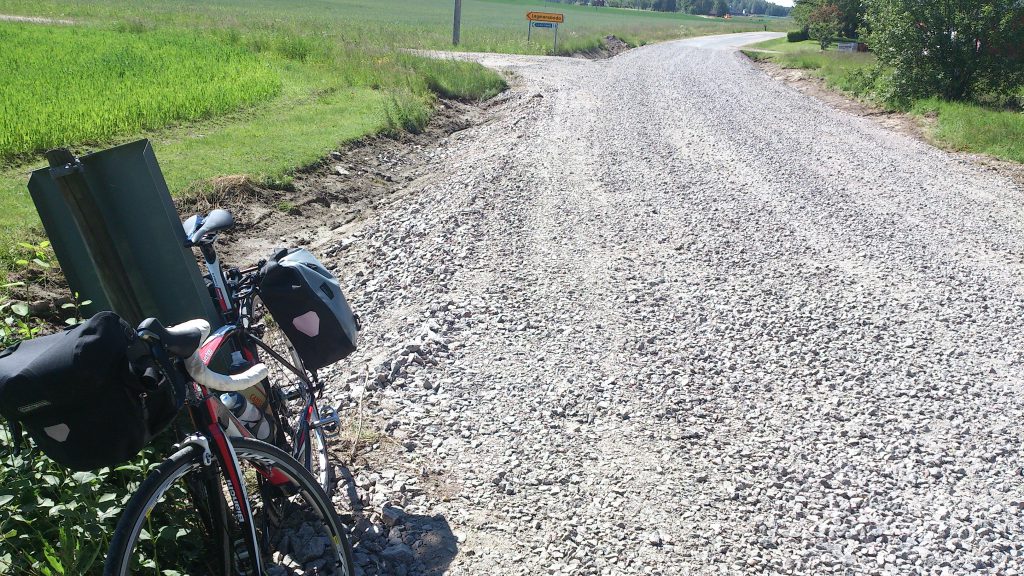 Now getting a more suitable bike I was looking for something that could take more than 23mm tires, a straight handlebar and dynamo hub. I found a left-over last year edition of the Specialized source with a great price attached to it. It has all of the above and hydraulic disc brakes, which I could do without. I hope they won't cause me any trouble. I have hydraulic discs on my mountain bike and they have worked for 5 years straight without any hassle. It is however a real pain when they do break down.
I've already changed the gearing on the bike. It came with a 42-34 crankset, I changed it into an old road triple that I had laying around. Removed the big chainring (52) and left the 39 and 30 in place.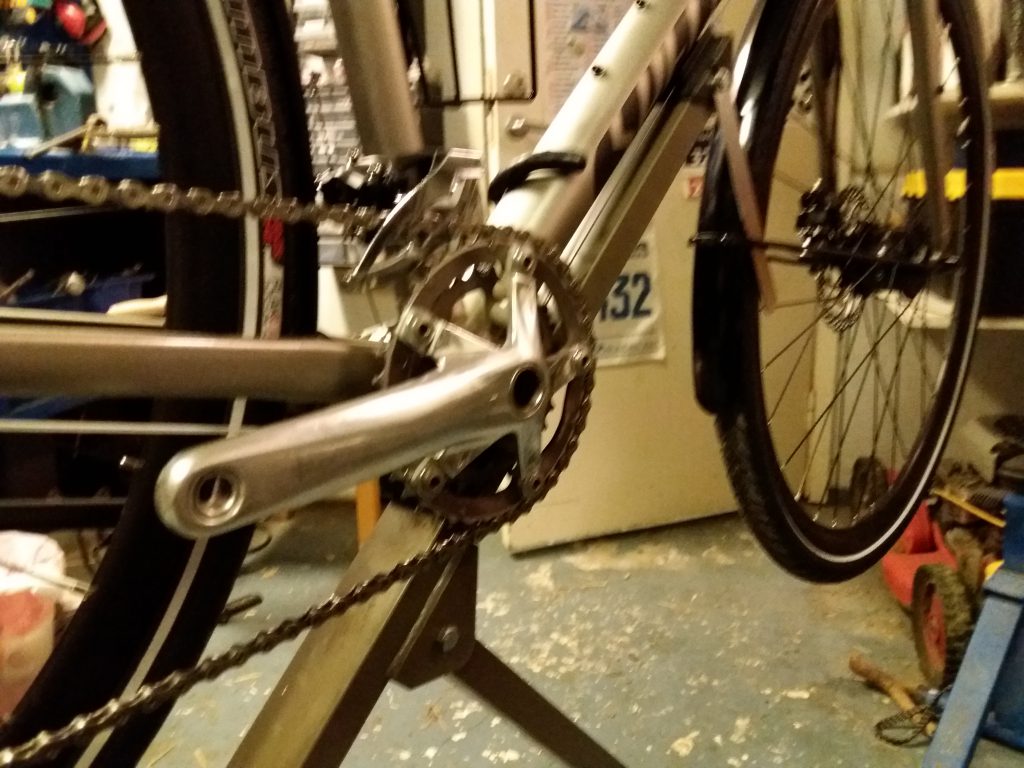 The original crank set gave me a range between 105 and 26 gear inches. A respectable range, a bit high though. The change gives me 23 and 98. It's a little bit lower, and I think I'm going to need it. The 4 tooth drop in front gives me one lower gear. I will have to try it out with a packed bike in the hills around where I live. The triple road crank with 130/74 bcd inner gives me the option to go even smaller (24T) on the chain ring in front. The original compact crank (110 bcd) can't fit any smaller than 33.
I'm happy the chain line works and that the 9 spd chain rings work fine with a 10 spd chain. I need to lower the front shifter a bit, but I will wait until I've tested the gears more.