Flying with a bike and how to pack a bike for flight? Well, since I've never done this before I had to try it out.
Armed with a very big cardboard box that the bike came in and the maximum allowed measurements for checked in baggage, I went to work. Dismantling the bike and laying it out on the cardboard to see just how big a box I would have to use. I managed to cut the size of the box in half. The maximum allowed weight is a maximum of 23 kg, the bike is 12 kg with racks. Meaning I can fit at least another 10 kg of stuff into this box. This means I can also fit my tent, sleeping bag and other bags in this box. My plan is to only carry a backpack with other essentials onto the plane and let the rest of my luggage travel with my bike in the box.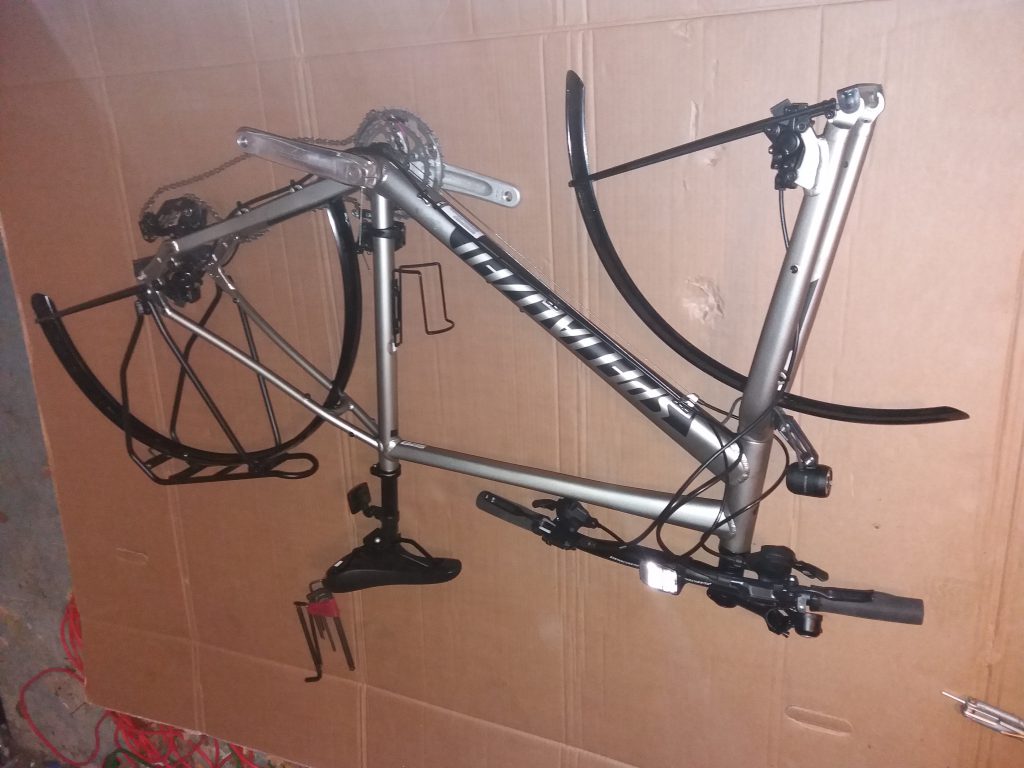 As you might be able to see in the picture I have put plastic holders instead of the hubs to protect the frame from collapsing, I also put some wedges in the disc brake calipers to keep them from getting pressed together. Unfortunatly the front fender got bent when I tried to pack this so I had to replace one of the rivets with a bolt after trying this pack. But, I guess it's better that it fails in my garage than to have this problem in the north of Norway.