With the holiday surrounding Easter this year I decided to go for a mini-tour. To begin with I planned to stay out for 2 night, cycling about 300 km in total. However, the weather forecast predicted below zero temperatures on the second night, and that's too cold for the equipment I brought with me, so I cut it short.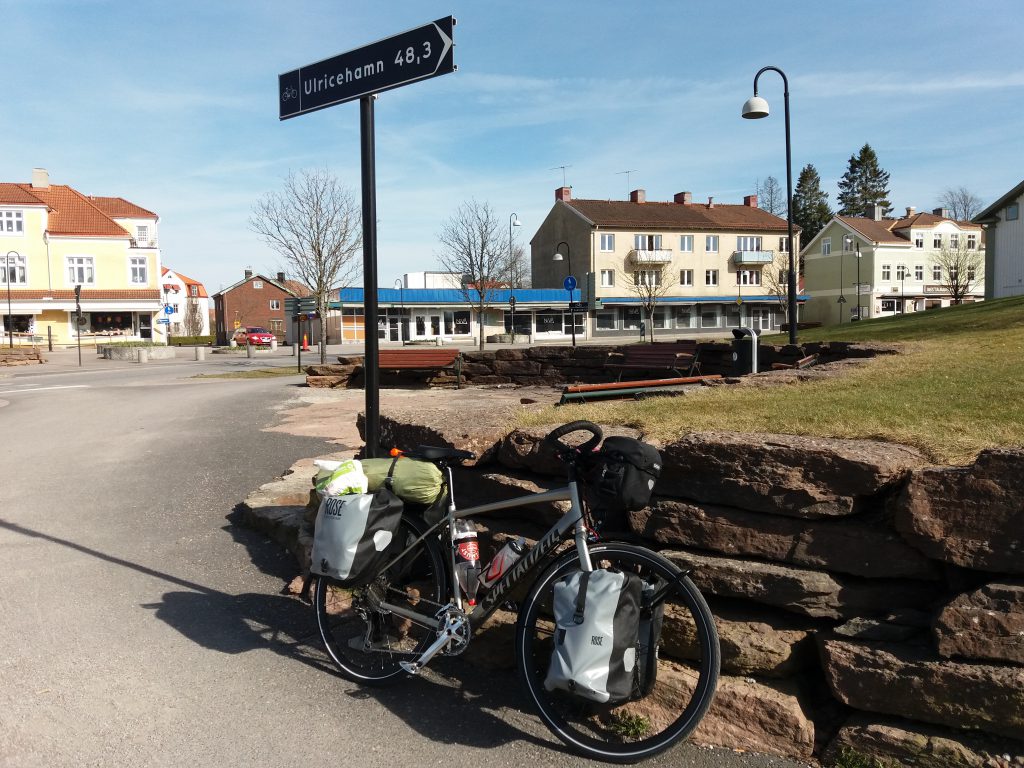 First day I took the route to Falköping to find an old railway embankment which has been turned into a 100 km cycling path. I stopped to take this picture at the start of this path.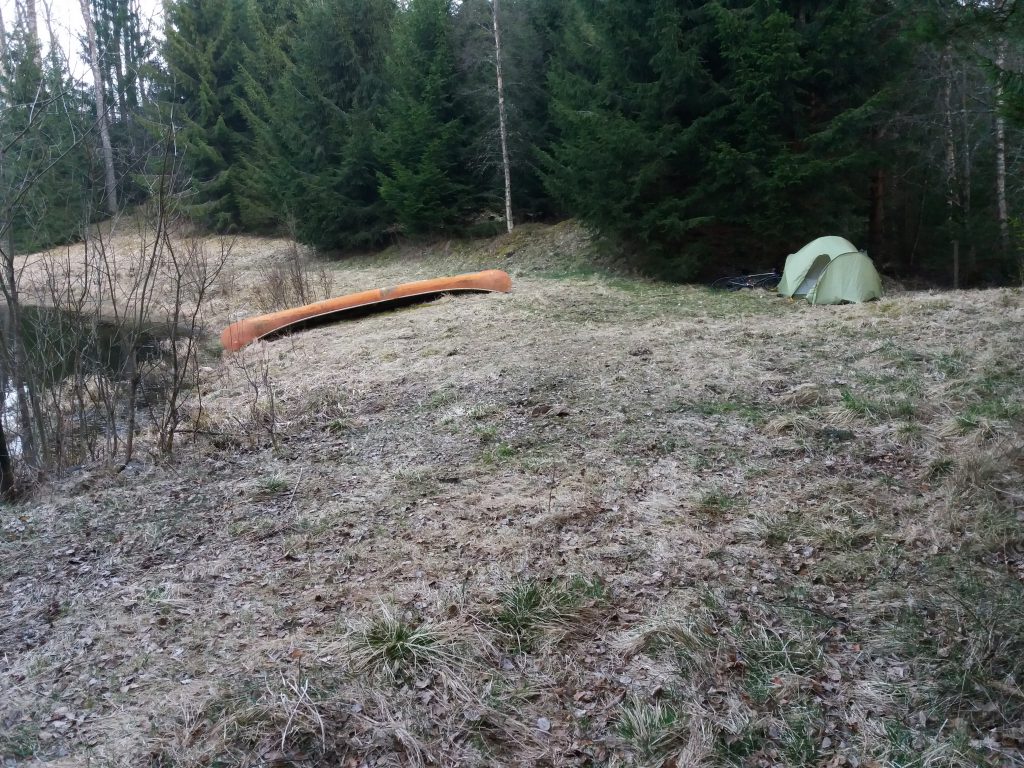 This is where I set up camp next to a small pond.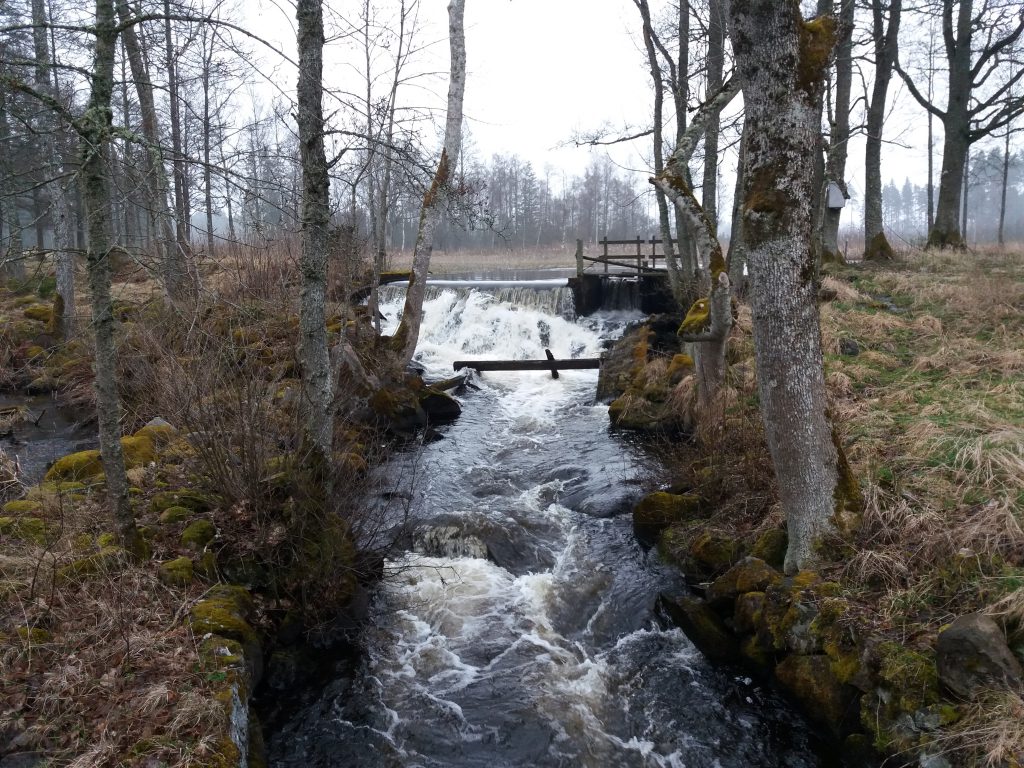 On the second day I decided to leave the cycling path and stray out onto gravel roads in between Falköping and Tidaholm. It was raining all morning so I got to test my rain gear. On earlier tours I've been using a poncho, this day the wind made it impossible. The poncho stood out around me like a sail driving me in +30km/h on the small gravel road, I could hardly control the bike.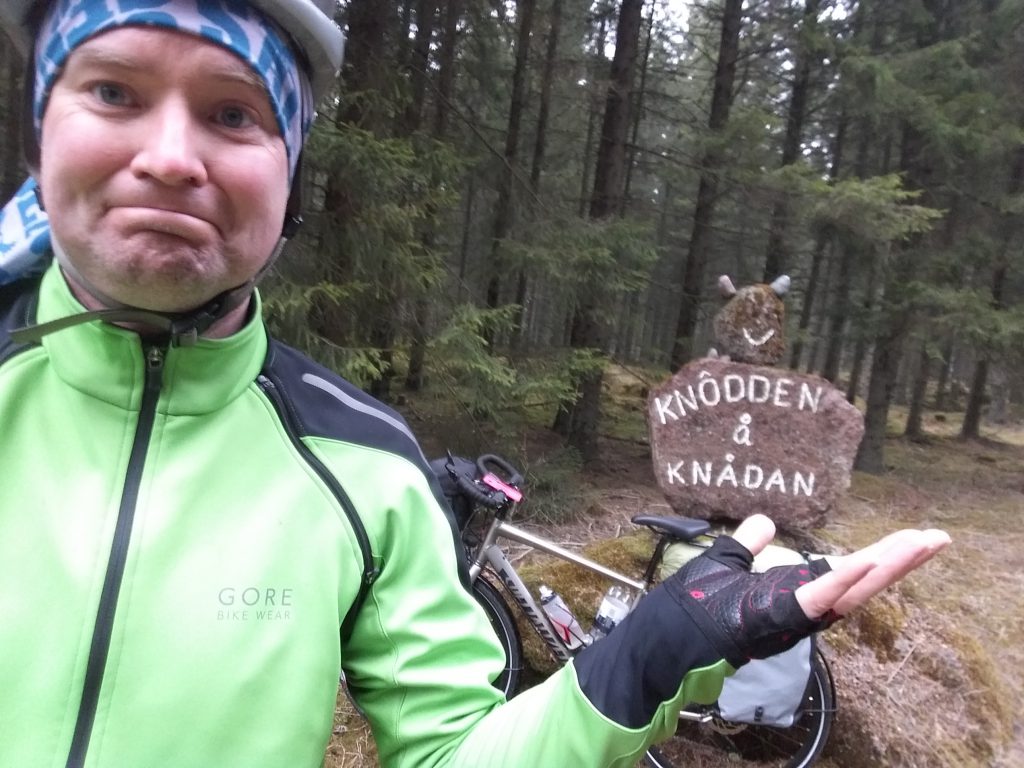 Coffee break, and an excellent time to dry out all the wet gear as the sun returned in the afternoon.