In only one week I will have arrived in Tromsö. Right now there's a lot of packing, lists and thoughts about what to bring and what to leave. I test packed my bike in the box once more and discovered that I could make it at least 15 cm smaller. So I did.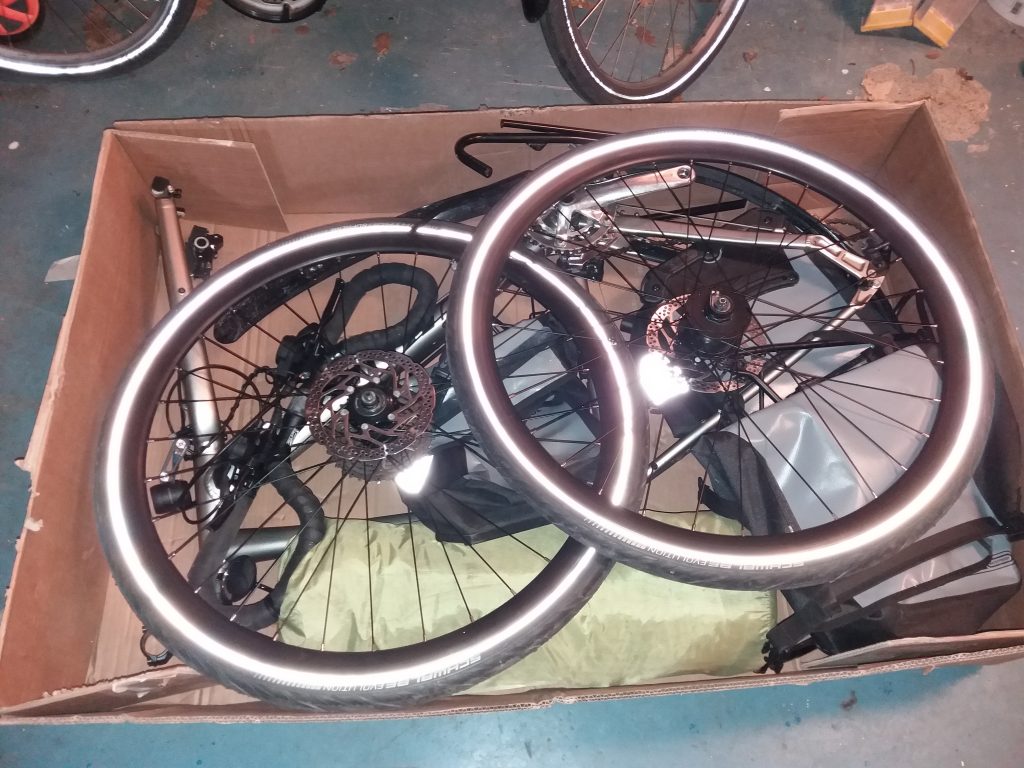 I also got some new clothes to ride in, a red shirt and some light trekking pants from fjällräven, they cover my arms and legs so I don't get bitten by mosquitoes or sunburn. And I hope the red shirt will be enough for motorists to see me well.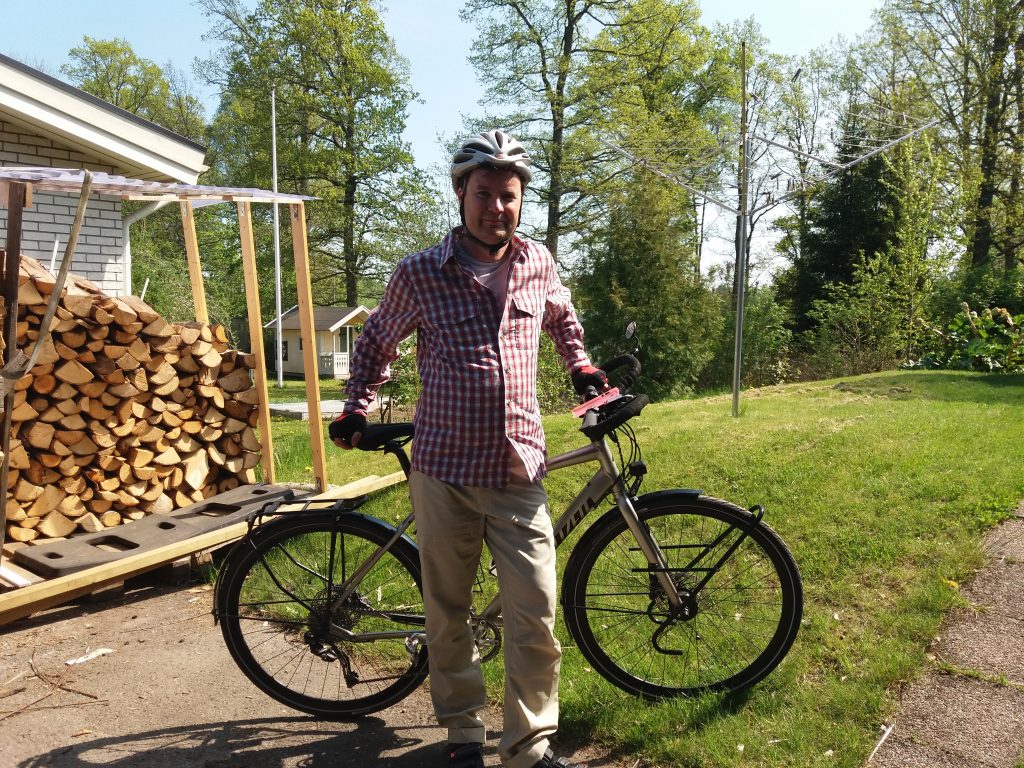 I'm also planning what to do once I arrive in Tromsö, I figure I could assemble the bike at the airport and ride the bike to the hotel, but on the other hand I could take the airport shuttle to the hotel and assemble the bike in my room. Right now I'm leaning towards doing it in my room where I can focus more on not losing any bits or bolts.
As the start creeps closer I am now able to see the weather forecast for next week, and it's going to be cold, around 10 degrees during the day, and 5 at night. That is right on the limit of what my equipment can handle. Perhaps I will have to do the first 160 km to Kiplisjärvi on the first day, and stop at a hotel there just to keep from freezing the first night out. Apparently there is still 60 cm of ice on Kilpisjärvi lake, which means there will be not boat to "treriksröset", leaving me to hike 11 km over a big hill to get there. Still all the snow seems to be gone, and that's a good thing 🙂
I'll update soon again, perhaps even with a picture of my new "cycling for very long without a shower haircut"!