Today has been great. Wonderful hot summer weather. Not a cloud in the sky, light breeze in the back and over 20 degrees warm. This is what I imagined this journey to be like.
Today: 134 km
Total: 943 km
This means I'm over halfway home, and nearing the total halfway point. Today's ride took me from the camping in Vilhelmina to a hostel in Strömsund.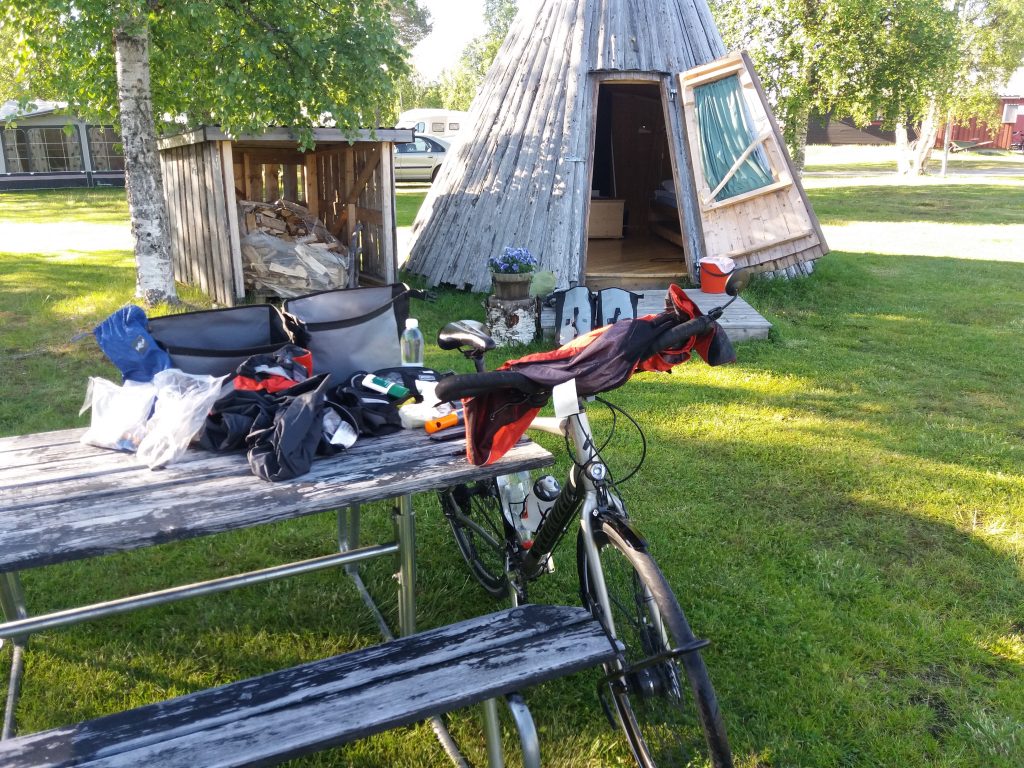 Started the morning with the usual packing and sorting. Things which I need soon go on top. Heavy stuff go in the bottom.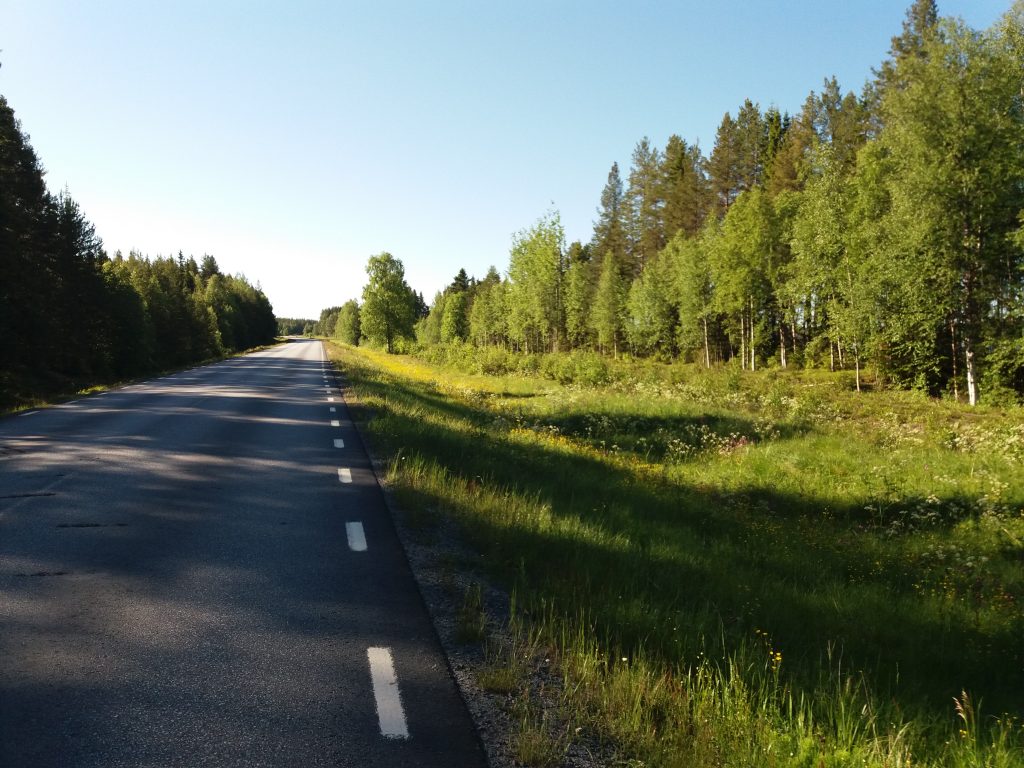 This is what most of the roads looked like today.
The railway 'inlandbanan' runs alongside the road, sometimes I catch a glimpse of it. As this beautiful bridge.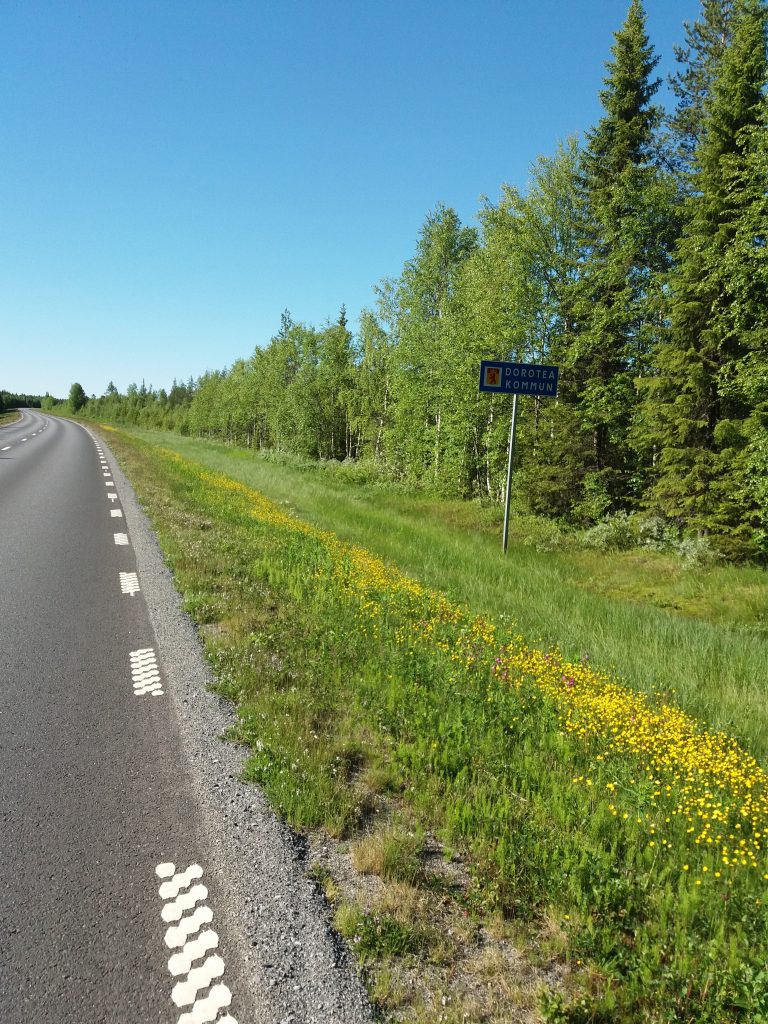 Next kommun, I forgot to take a picture of the one after this so I decided to stop, this is the last one.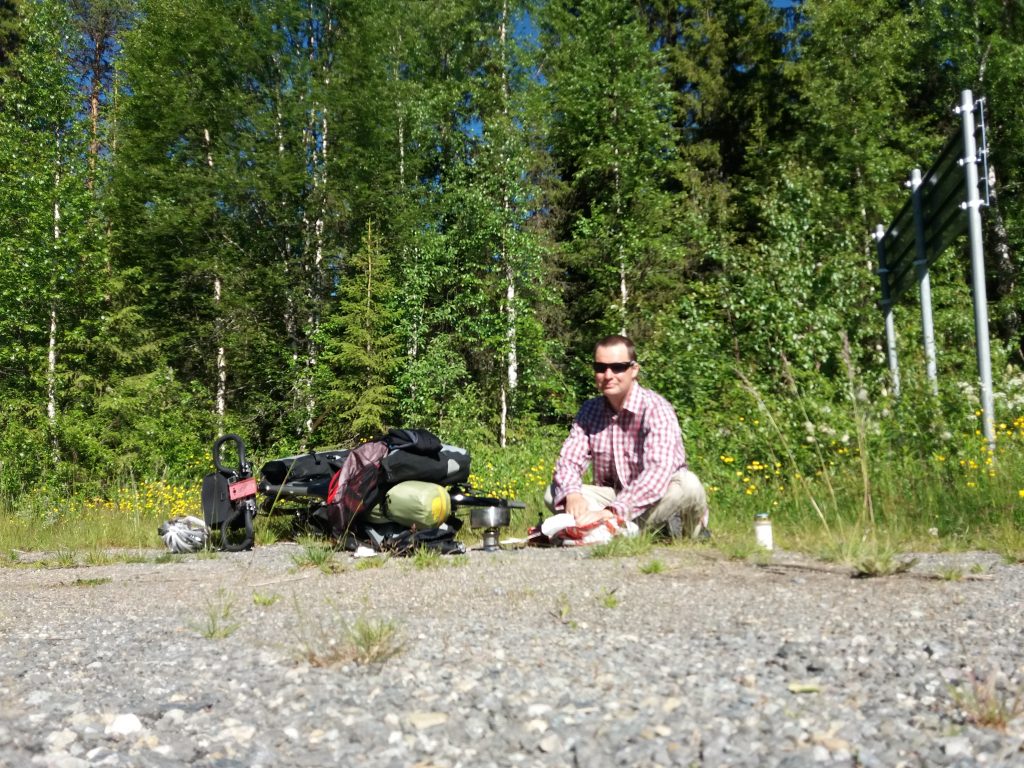 Fika paus.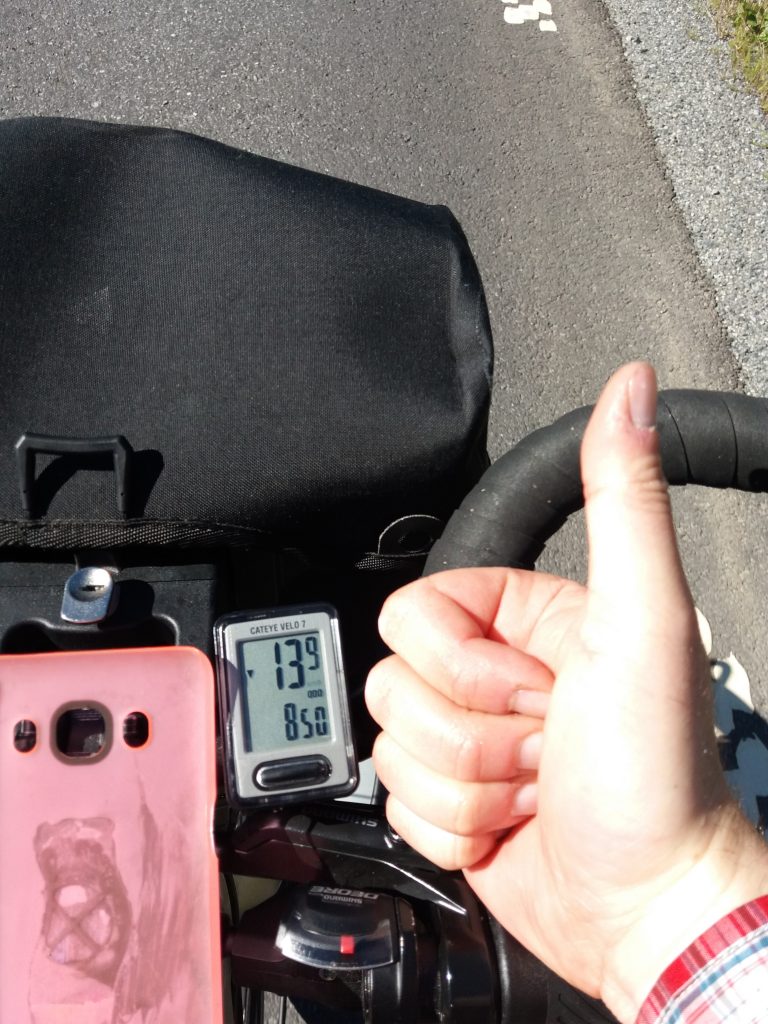 Halfway to home.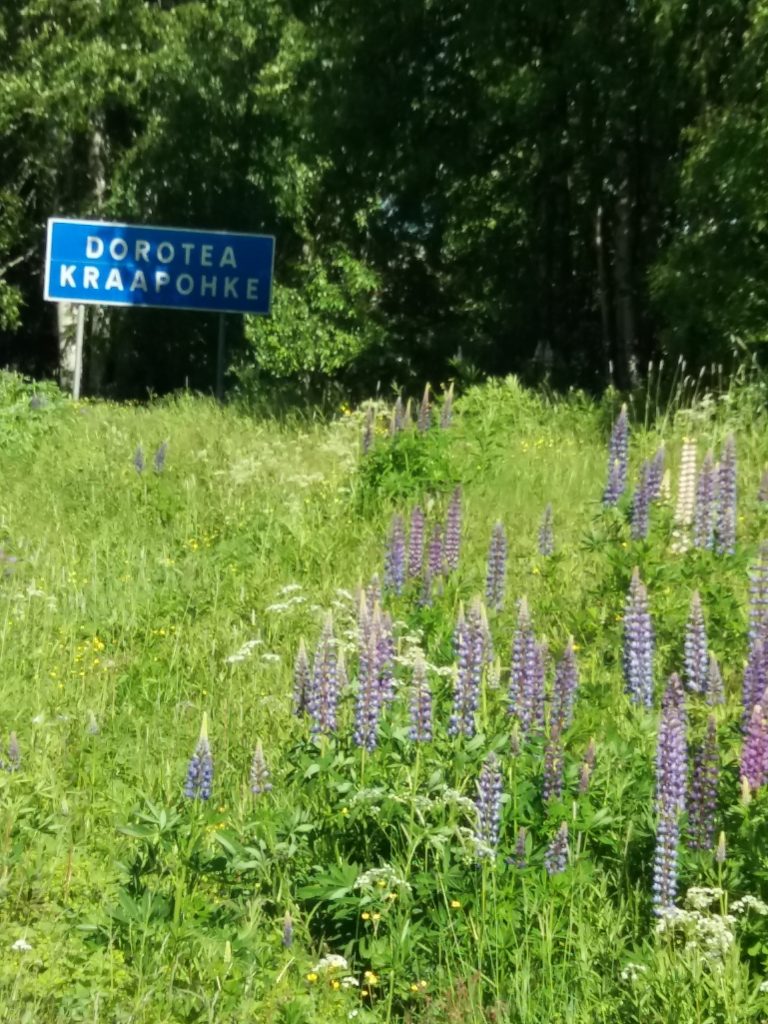 The lupin were beautiful and plenty as I moved into Dorotea.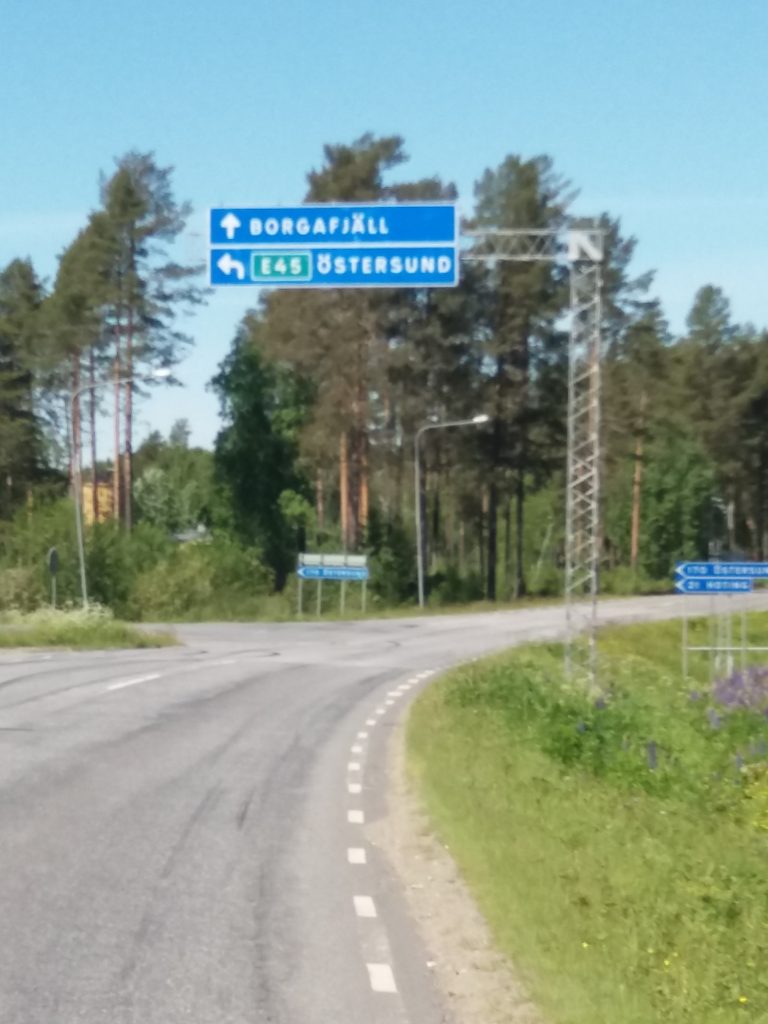 Time to turn again. It's hard to navigate the E45, you have to turn once about every 300 km.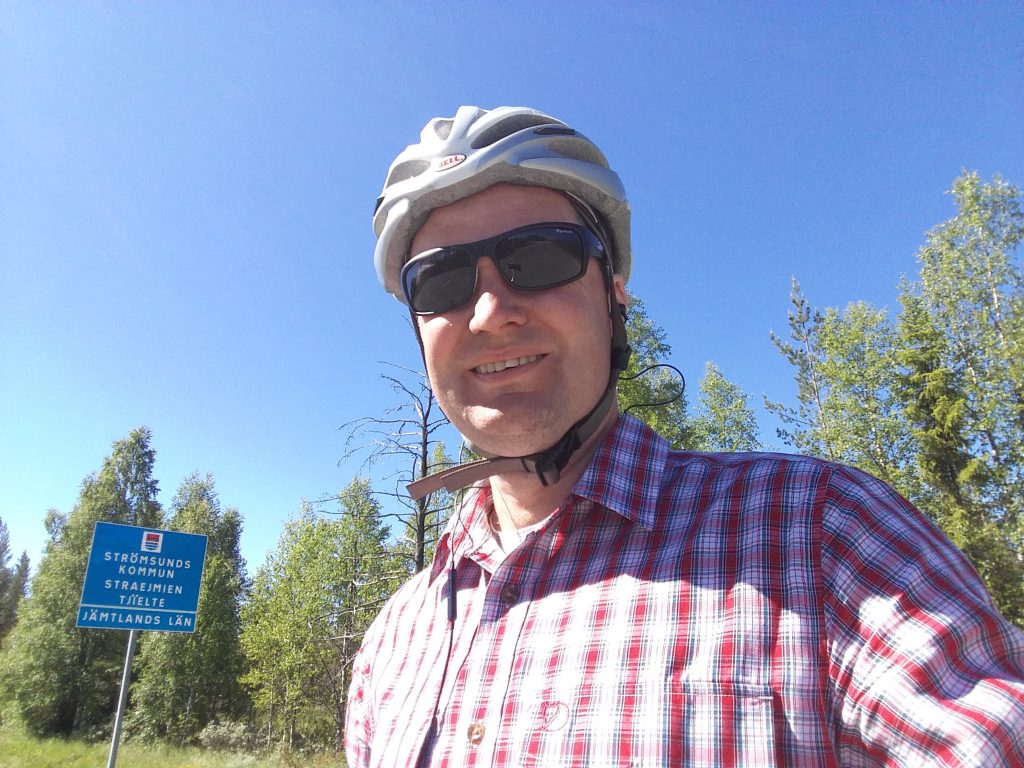 Entering the third län, leaving Västerbotten and entering Jämtland.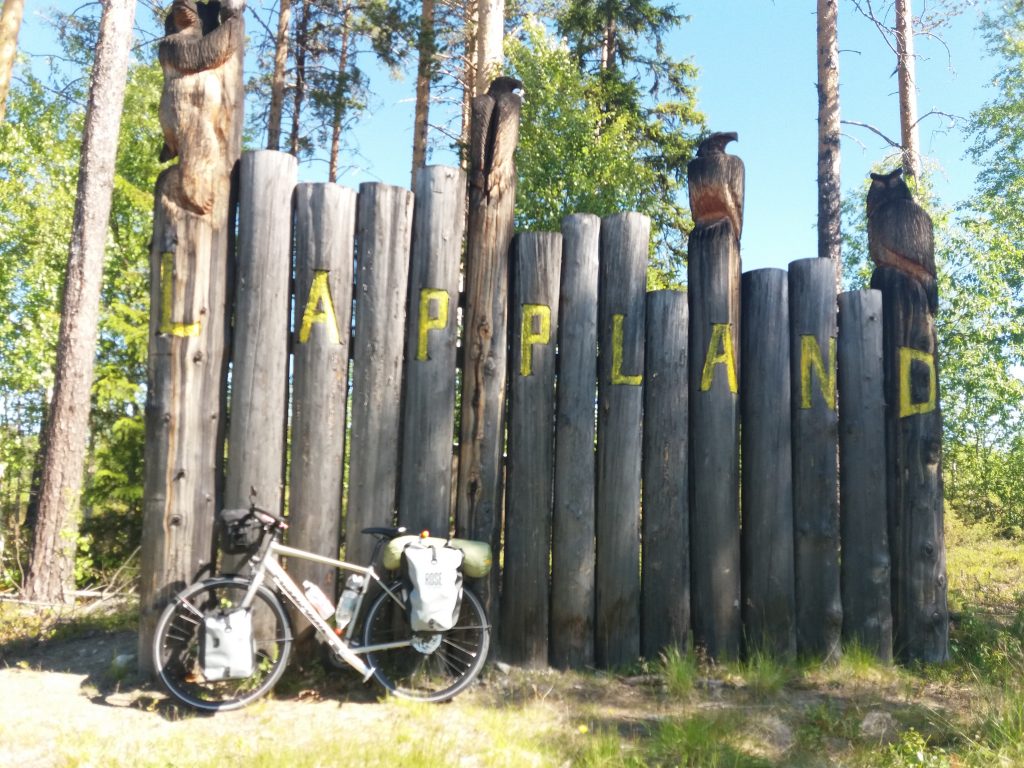 This means I'm leaving Lappland. Strange to think that I'm halfway home and just leaving it. Says something about how big Lappland is.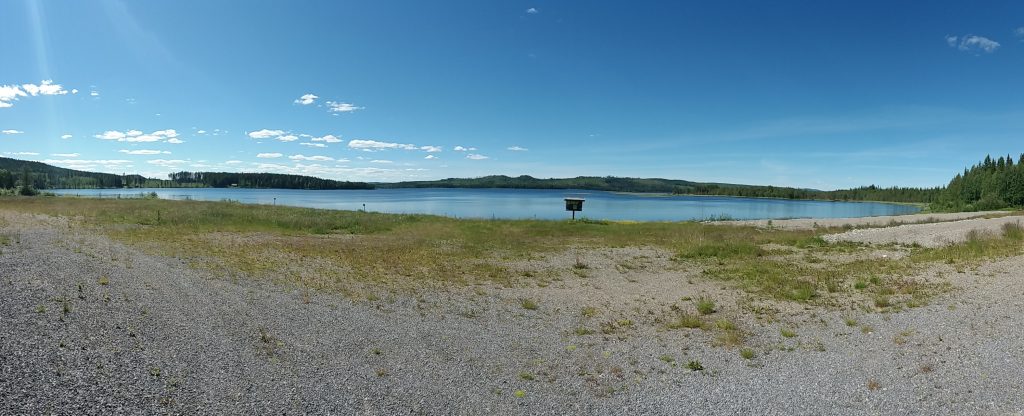 The view from where I had lunch.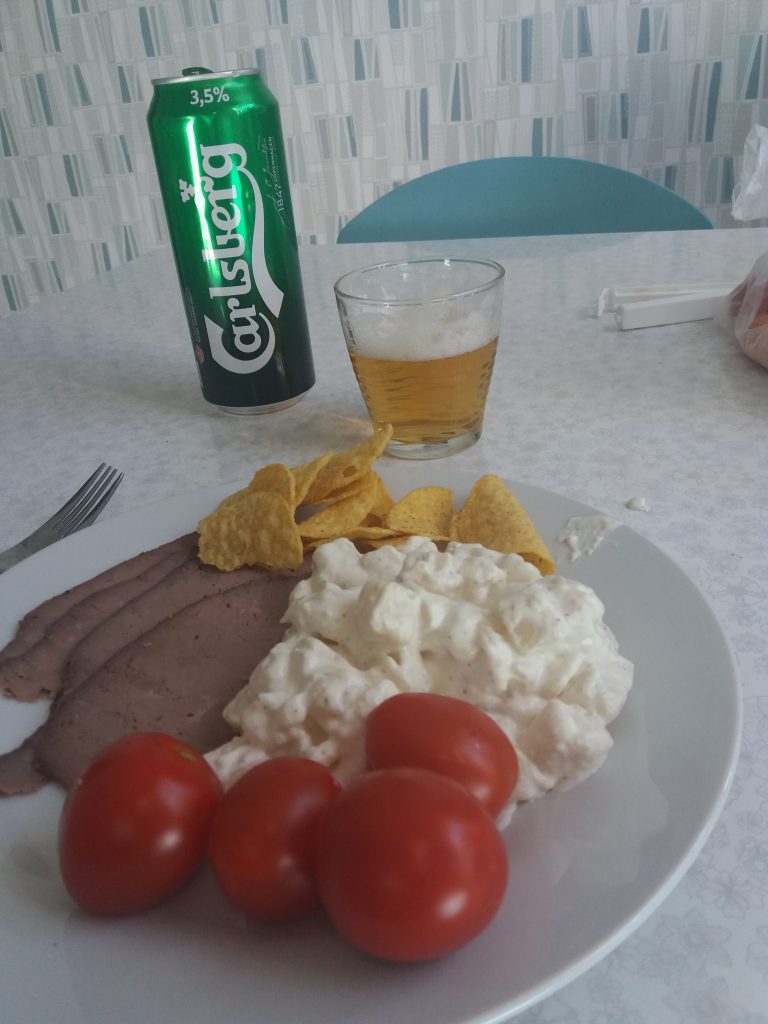 And finally dinner.
Tomorrow I will ride to Östersund, it's about 90 km from here so it will be a relatively short day.