Another beautiful and warm day, I found myself riding in shorts and a sleeveless base layer. Still I had trouble cooling off and drinking enough. It was quite a hilly region with many long climbs. Not steep but they added to the exhaustion. In total I passed the height of Mount Everest today with more than 9000 meters climbed. Still I have coasted almost the same downhill. In total there is just a 500 m difference from Swedens northern and southern points.
Moving into Östersund there was a lot more traffic today, I guess I'm going to have to get used to it.
Today: 98 km
Total: 1041 km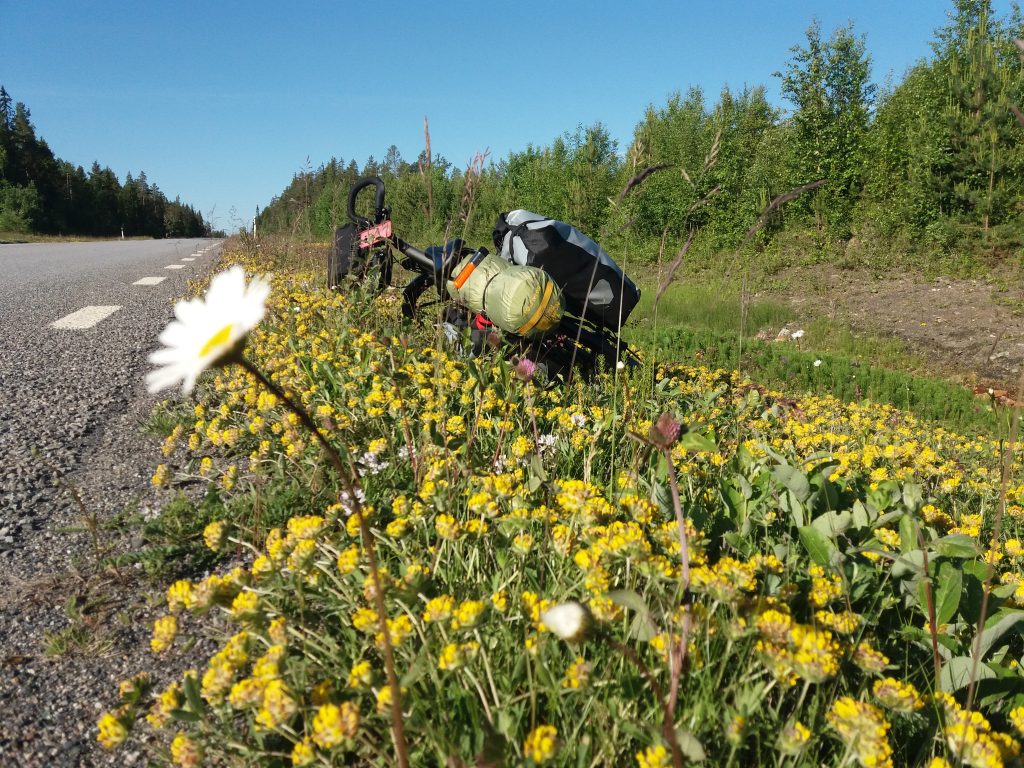 The roadside can be beautiful sometimes.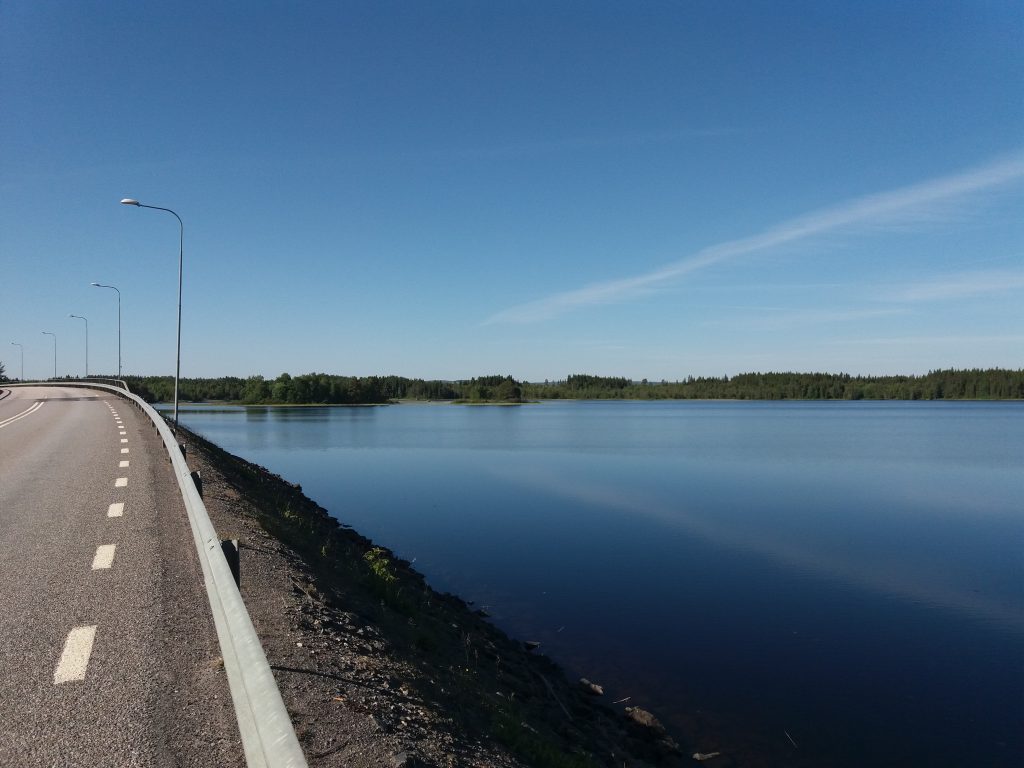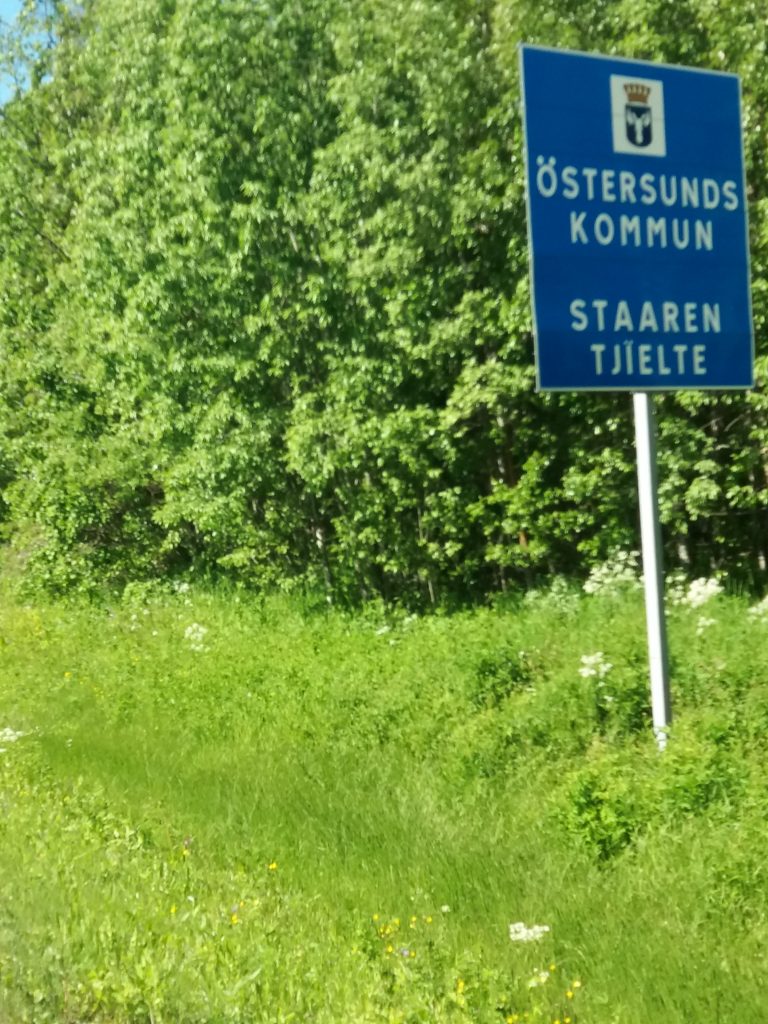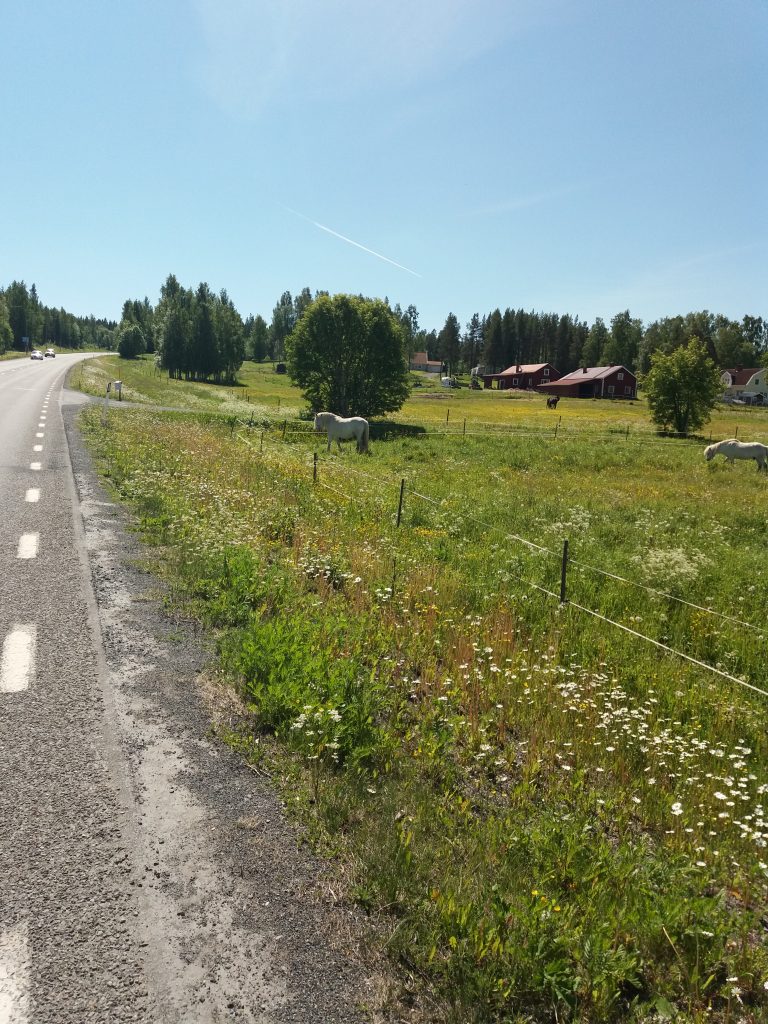 The first horses I've seen.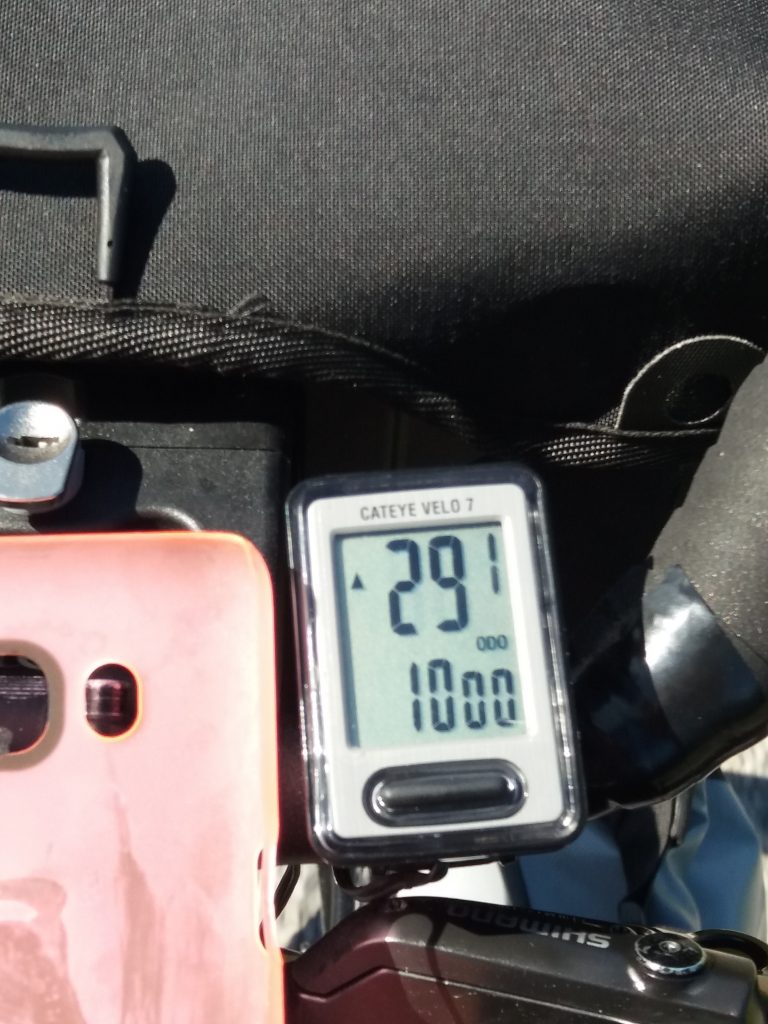 The meter changed to 4 digits. It was reset when I arrived in Tromsö.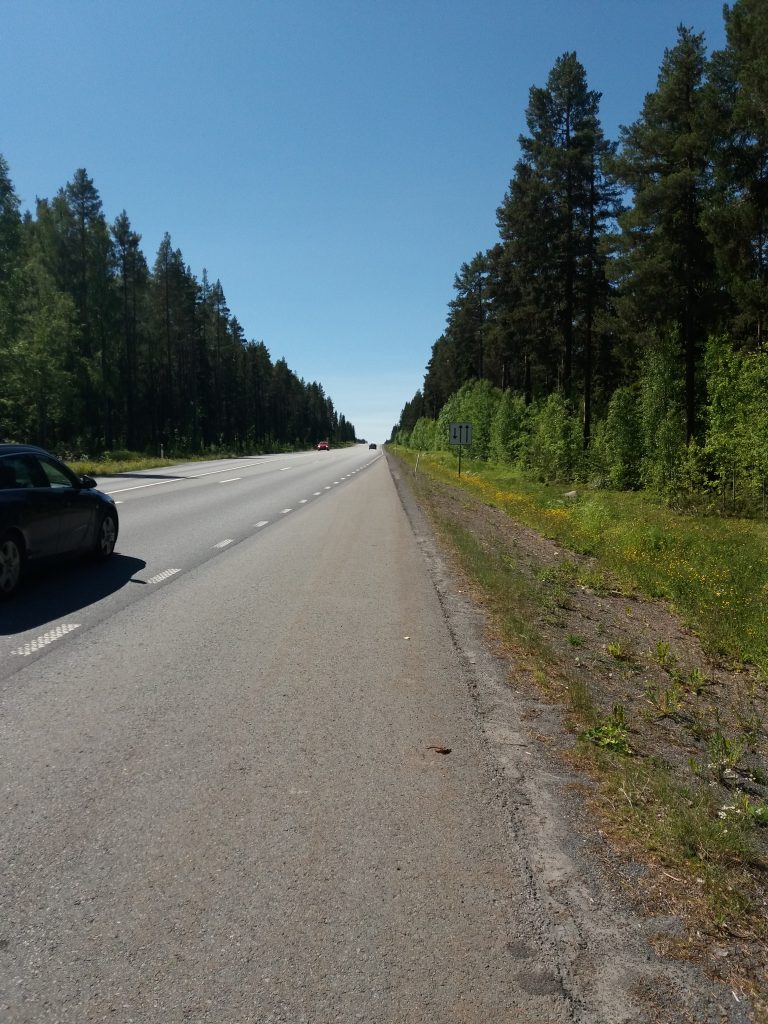 One lane just for me? Apparently not as the drivers took this as an opportunity to pass me two at a time instead of one by one.
Beware of the Beast.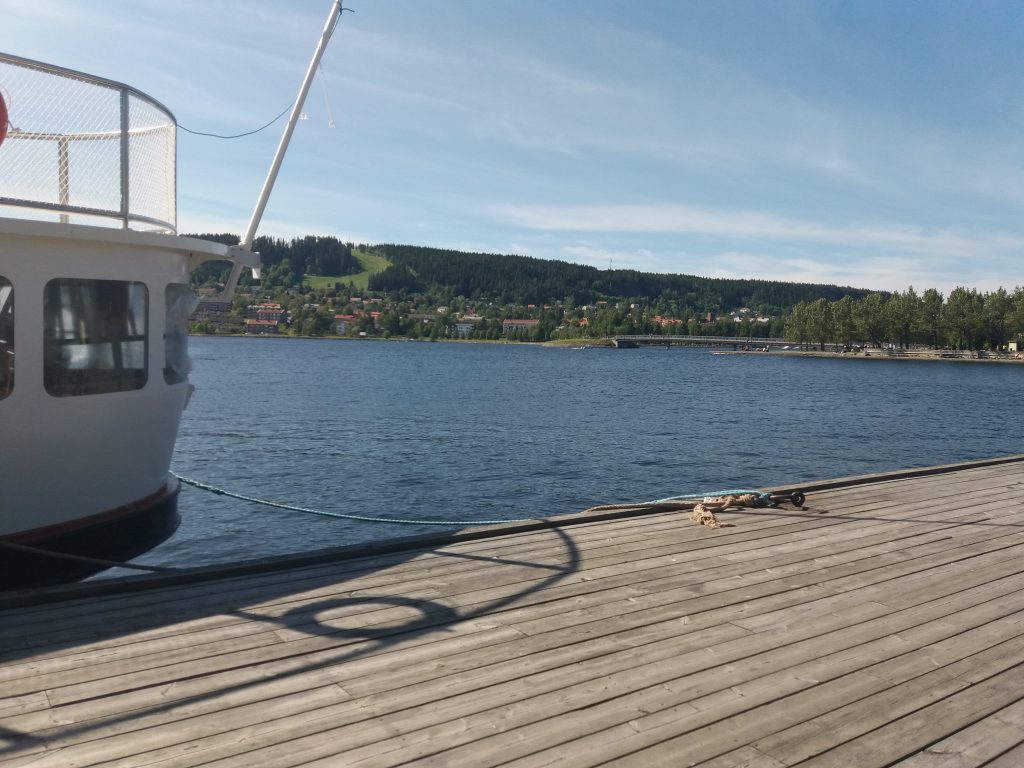 Storsjön.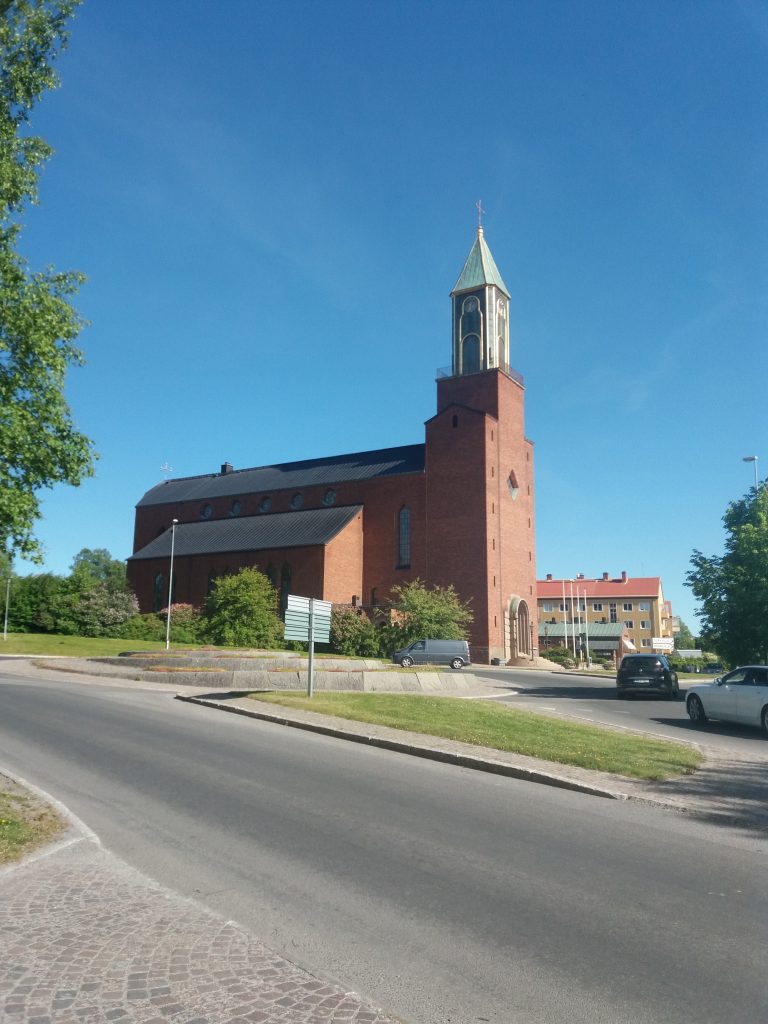 Church in Östersund.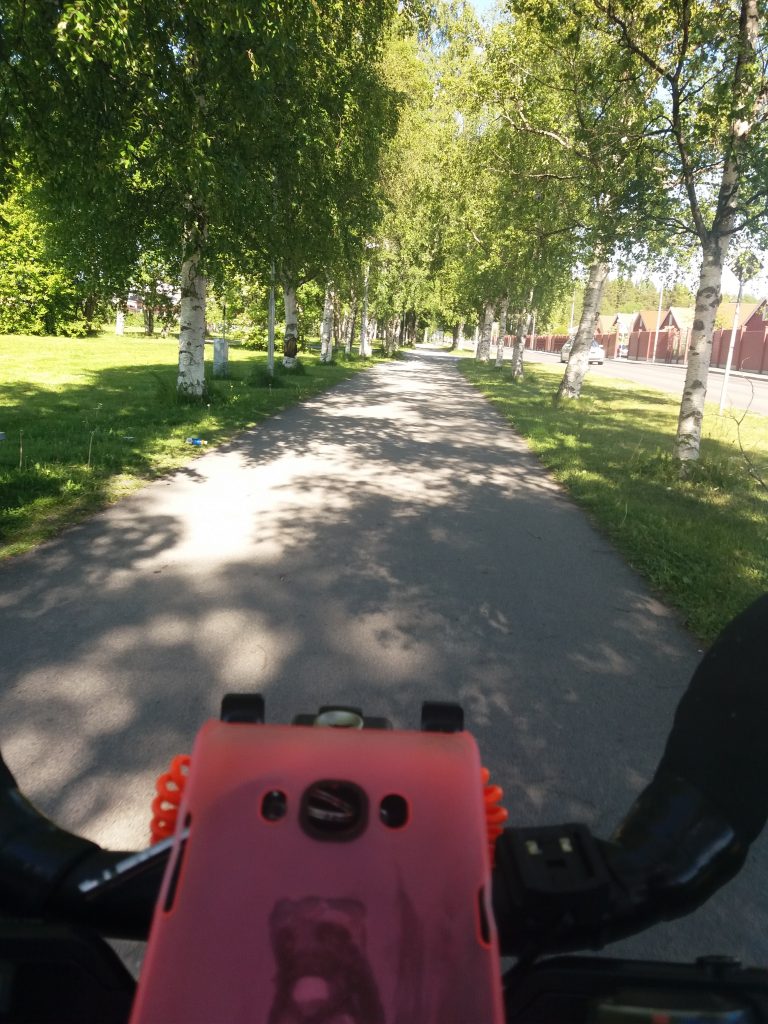 I went off on a shopping trip leaving the bags in the hotel. Using the bike without the extra weight, what a feeling. It was like the bike had an engine attached. Also, bike lanes, what a great idea! No need to glance in the rear view mirror every 5 seconds.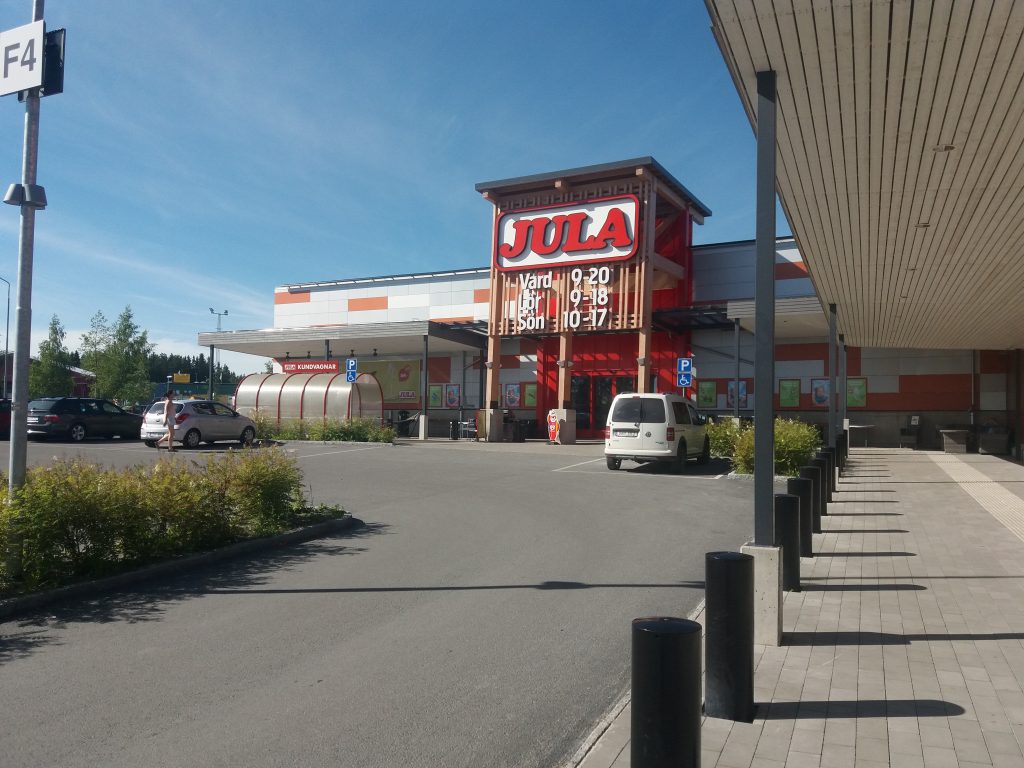 Getting a mosquito repellent, the little bastards have awakened and are pestering me.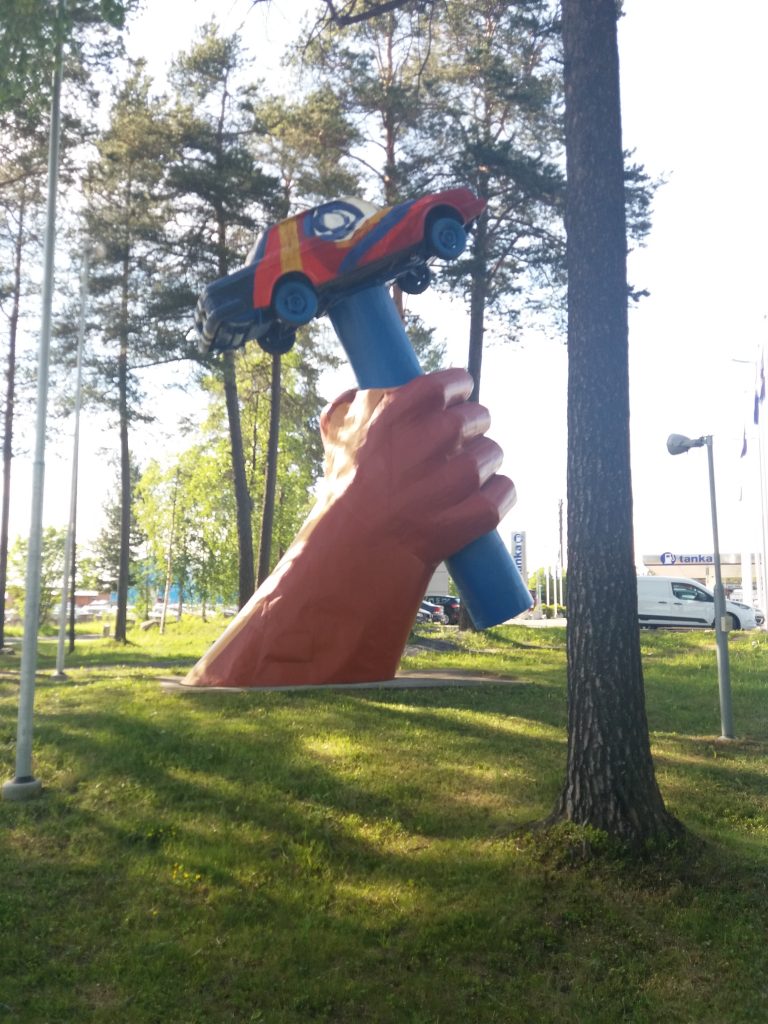 It's a real full size car!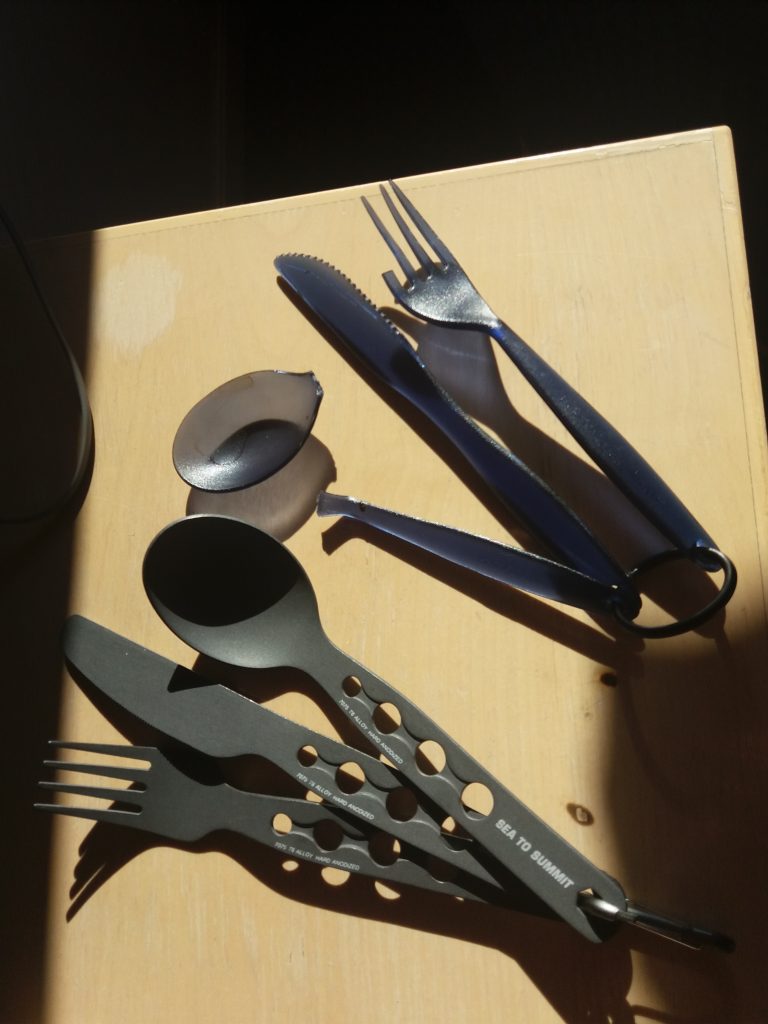 It was time to replace my old and trusted cutlery. It has served me well through many journeys. Let's hope the new will fill the empty void.
Tomorrow I will enjoy a late morning and a good breakfast before continuing south.