Today I passed 1100 km, that's half of my journey to Smygehuk. Sadly it started raining again but I managed to stay out of the worst of it. I started the day at a hotel in Östersund, and while I did not set an alarm I was awake at 7 anyway. Got a good start with breakfast at the hotel.
Today: 108 km
Total: 1150 km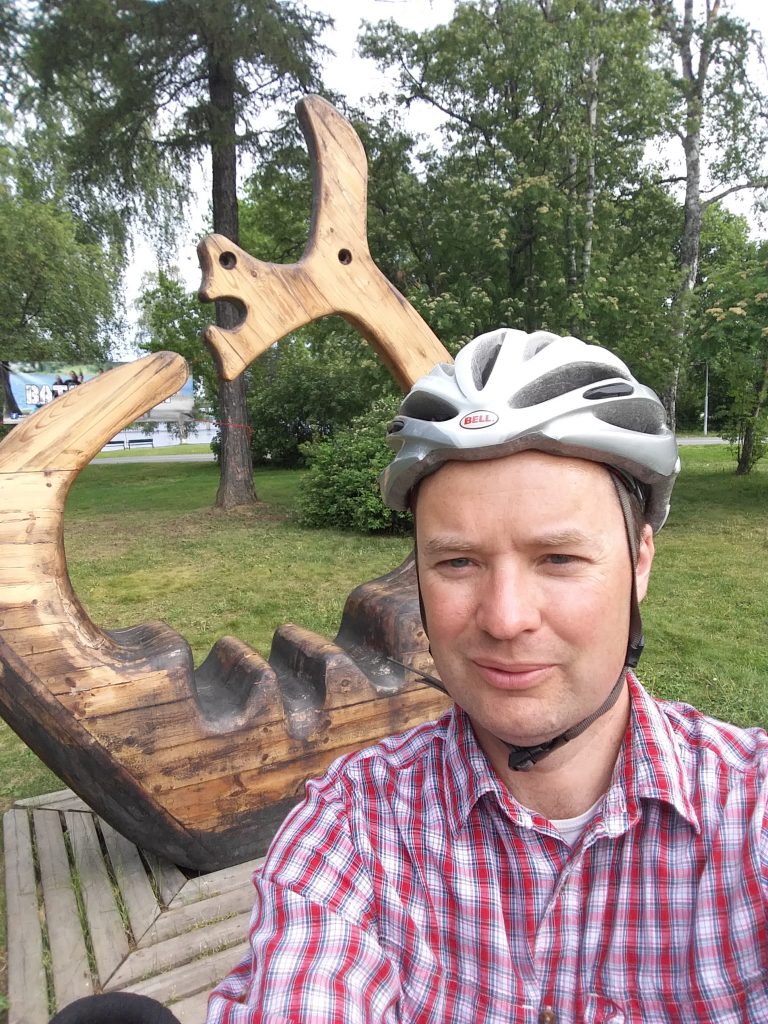 Rolling out of Östersund this morning I spotted 'Storsjö odjuret'.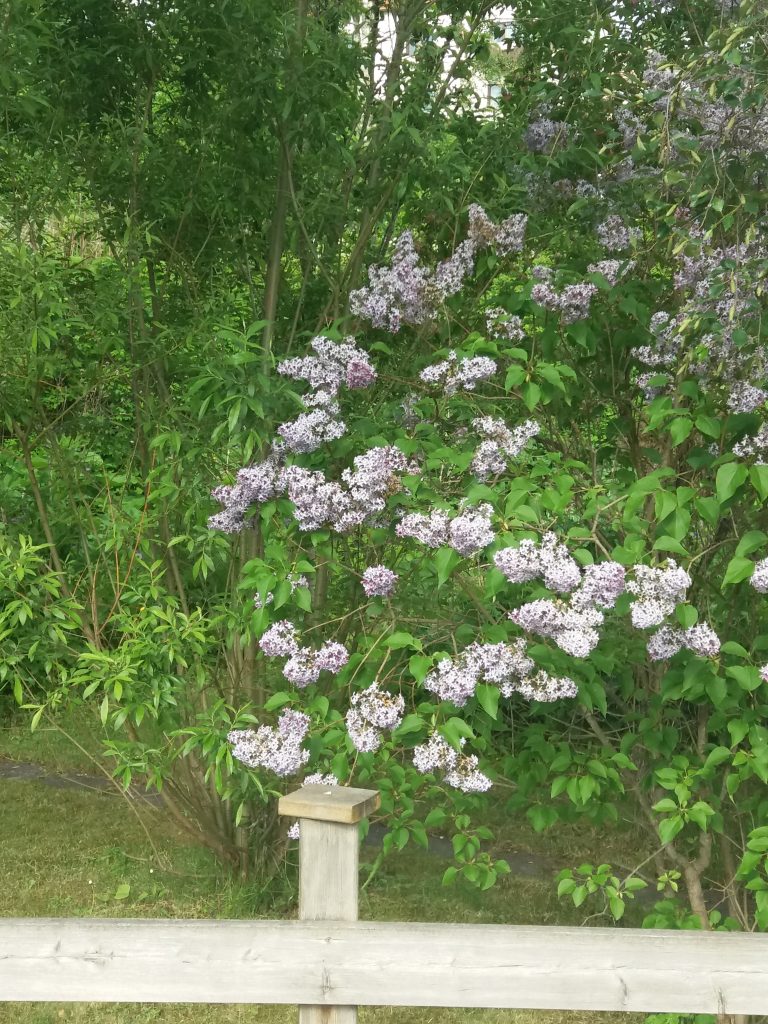 The lilacs are in full bloom.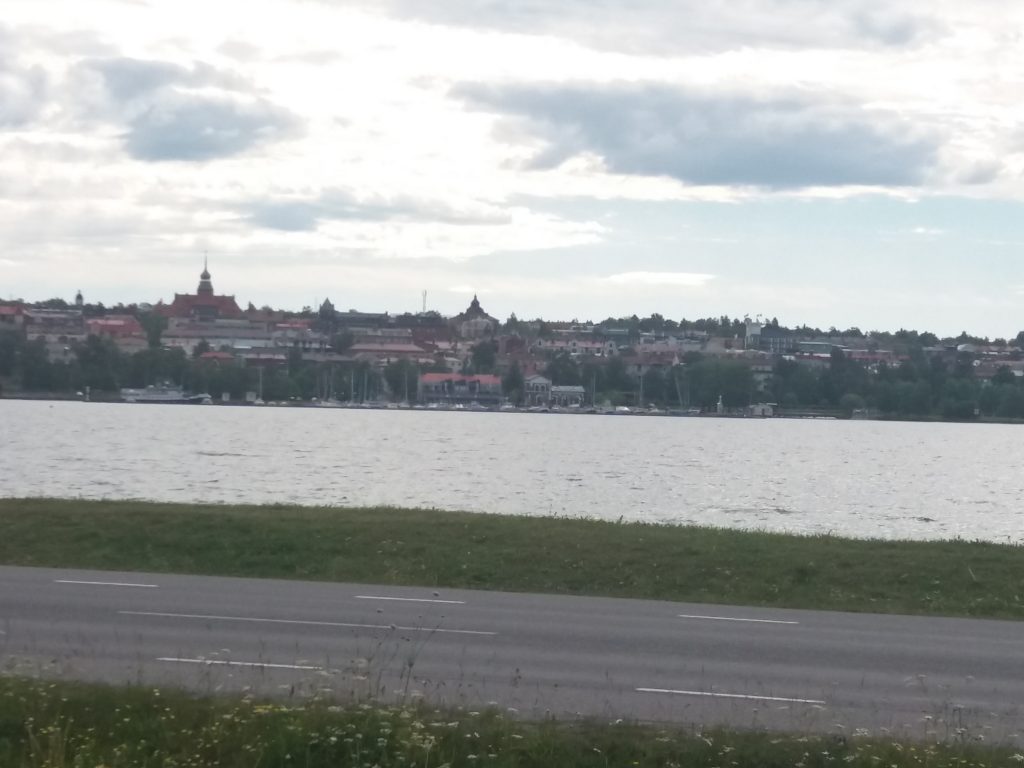 A view back to Östersund from Frösön.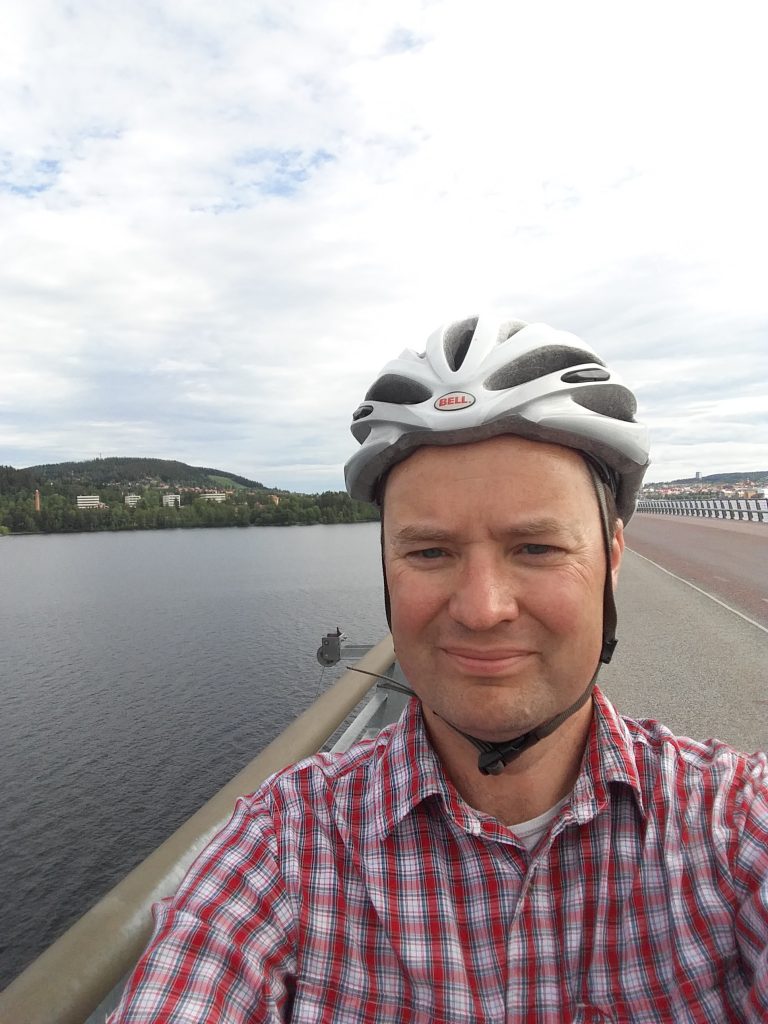 Going over the bridge from Frösön.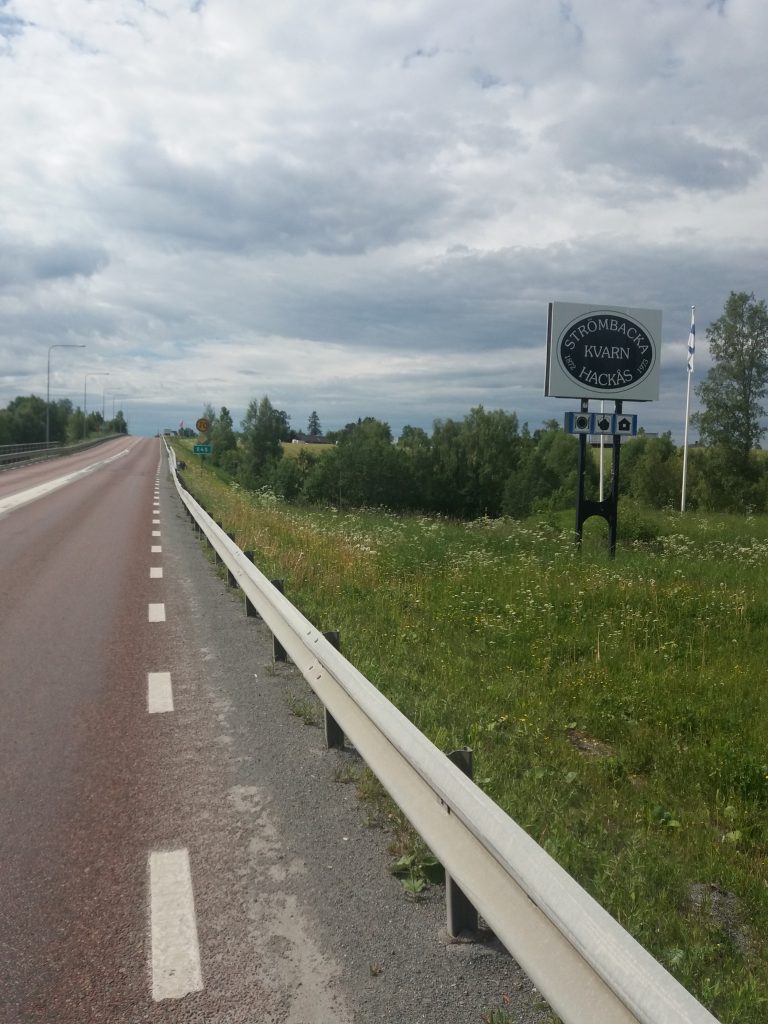 Back on the E45. I left it for the first time since Karesuando to ride 40 km through Östersund and following a small parallel road instead.
Instead of Östersund being at the top, Mora is now the next big stop. Thankfully much smaller numbers on these signs than the ones in Lappland.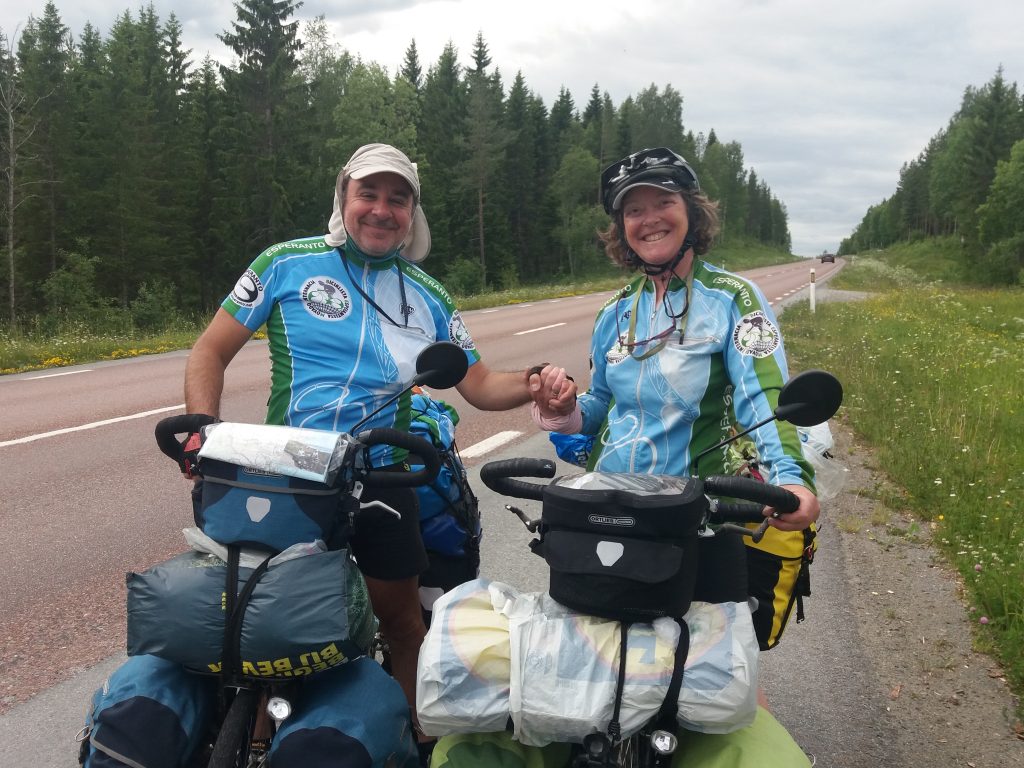 I met these fellow travellers on the road. They are going from Paris to nord kap,  only to turn around and try to make their way to south kap in Africa.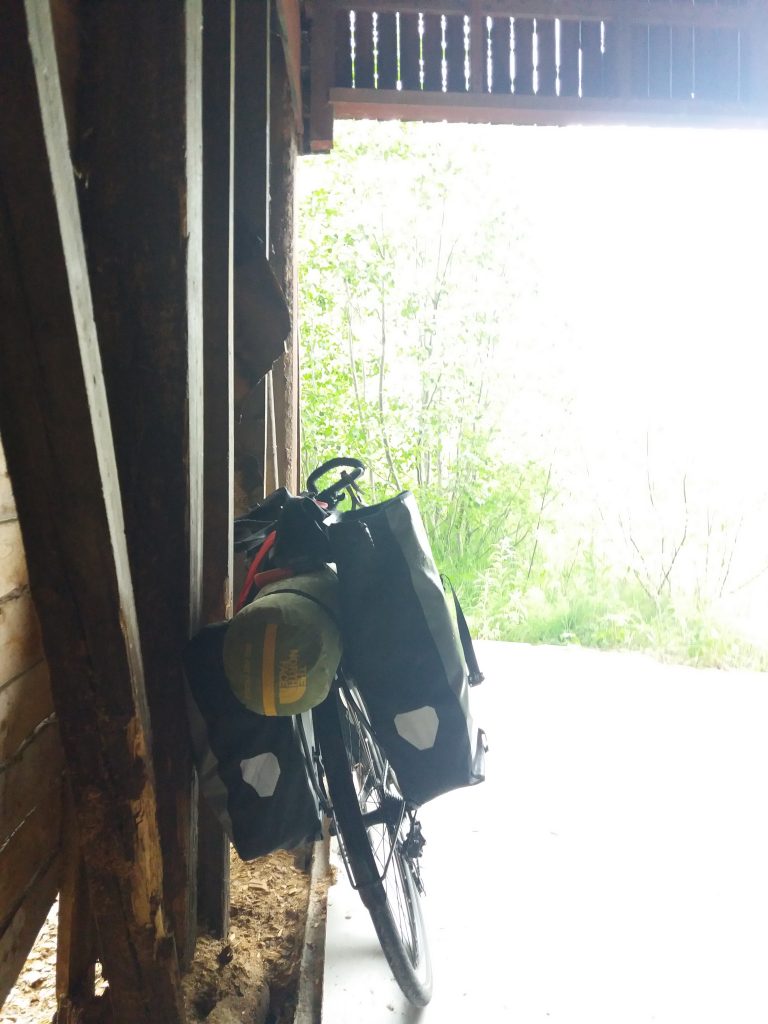 It started to rain again. So I found shelter from one heavy shower in this old barn. Made some coffee and waited for the worst to pass.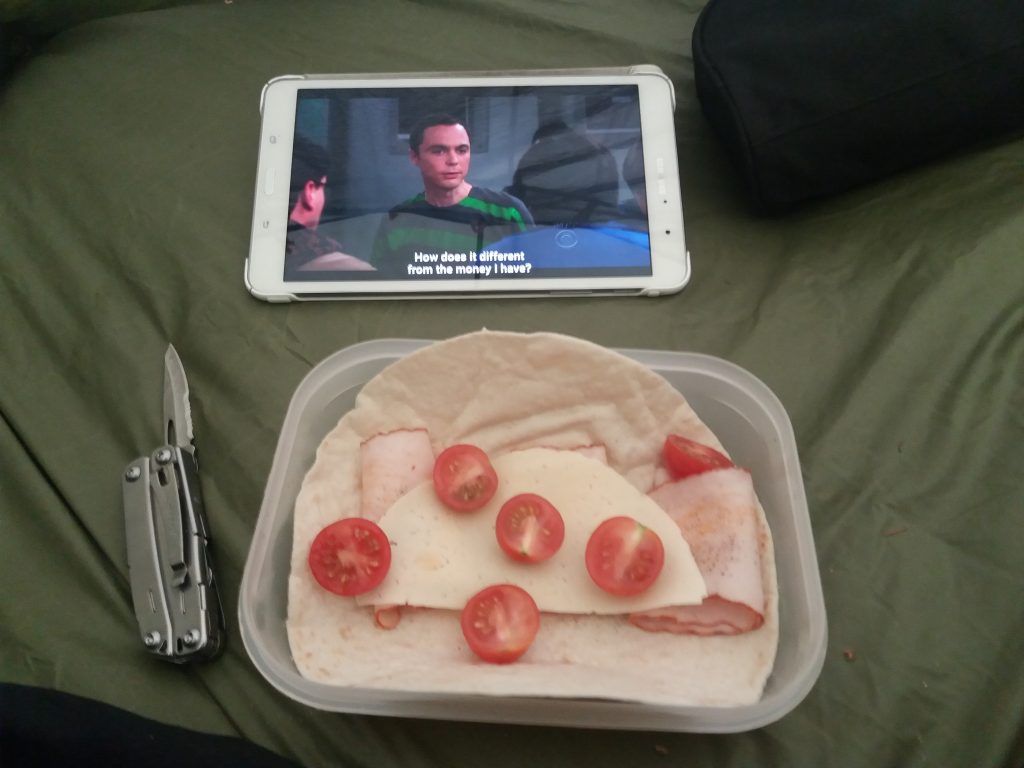 I did not find a cabin today so a tent in the forest 20 meters from the road will have to do. The rain continues while I eat dinner. I have to get creative with the cooking. This is tortillas with chicken slices, sliced cheese and tomatoes. Just add some spices and it's really tasty.
Oh and old episodes of The big bang theory is always good.
Tomorrow I move closer to Mora and will be passing Sveg.