After a cold night I was awaken by the rain, making my tent wet. I packed up between showers and got on the road. Stopped for breakfast when it stopped raining and took off the too warm rain clothes. 10 min later it was raining again. Rain clothes on. This is how much of the day played out. When it's 18 degrees warm, waterproof clothes are just too warm. But cycling wet means the downhills are way too cold.
Today: 136 km
Total: 1603 km
A small part of one of today's roads.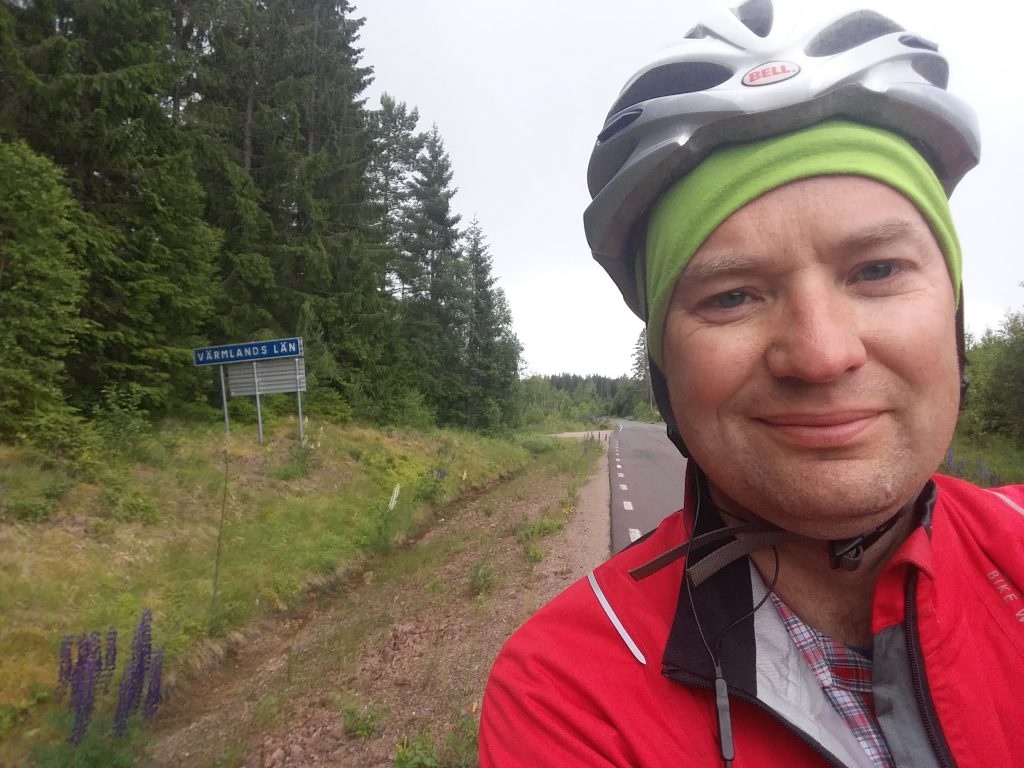 Moving into Värmland.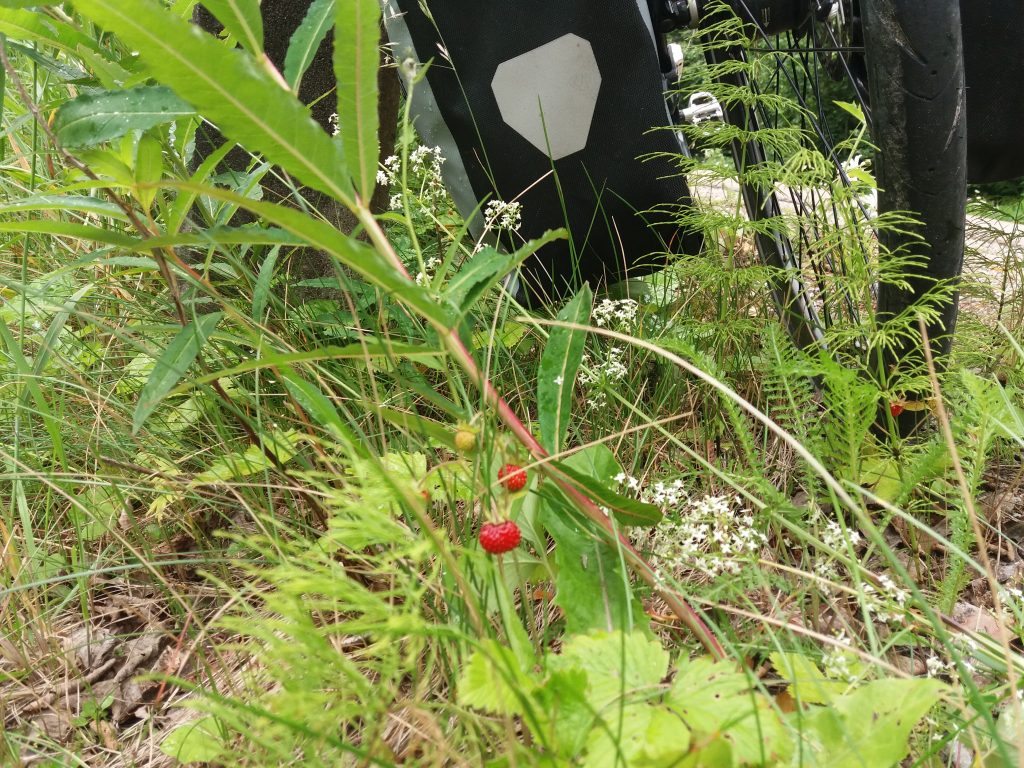 Summers here. I found wild strawberries.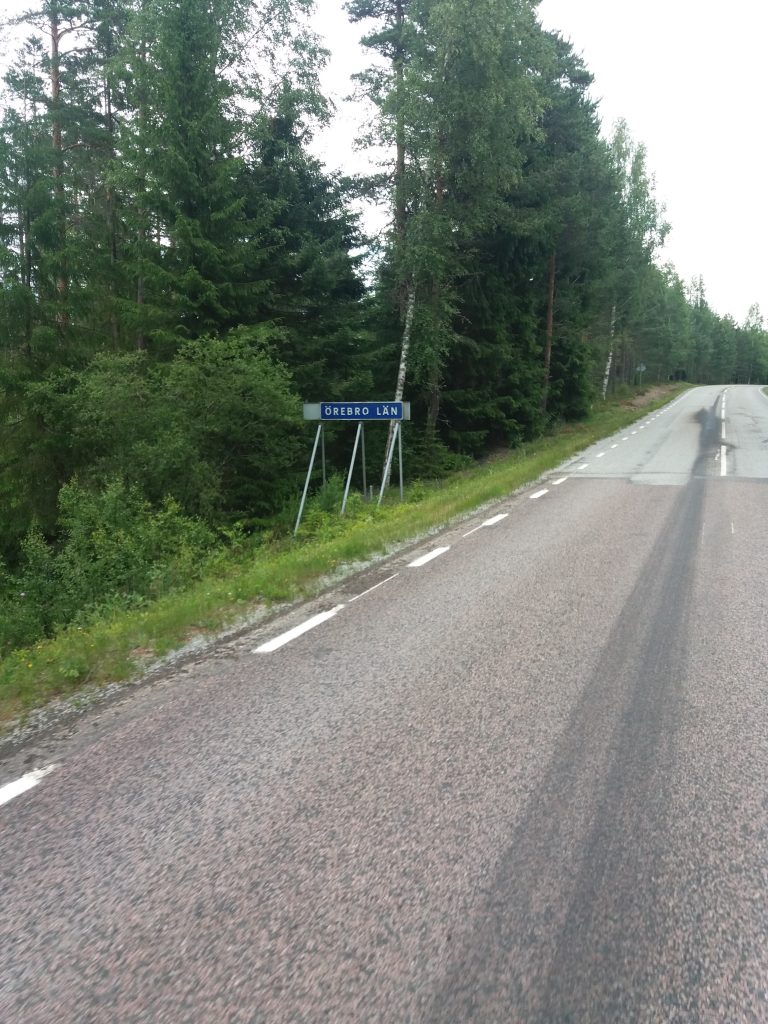 That was a short visit in Värmland, because I'm already in Örebro län.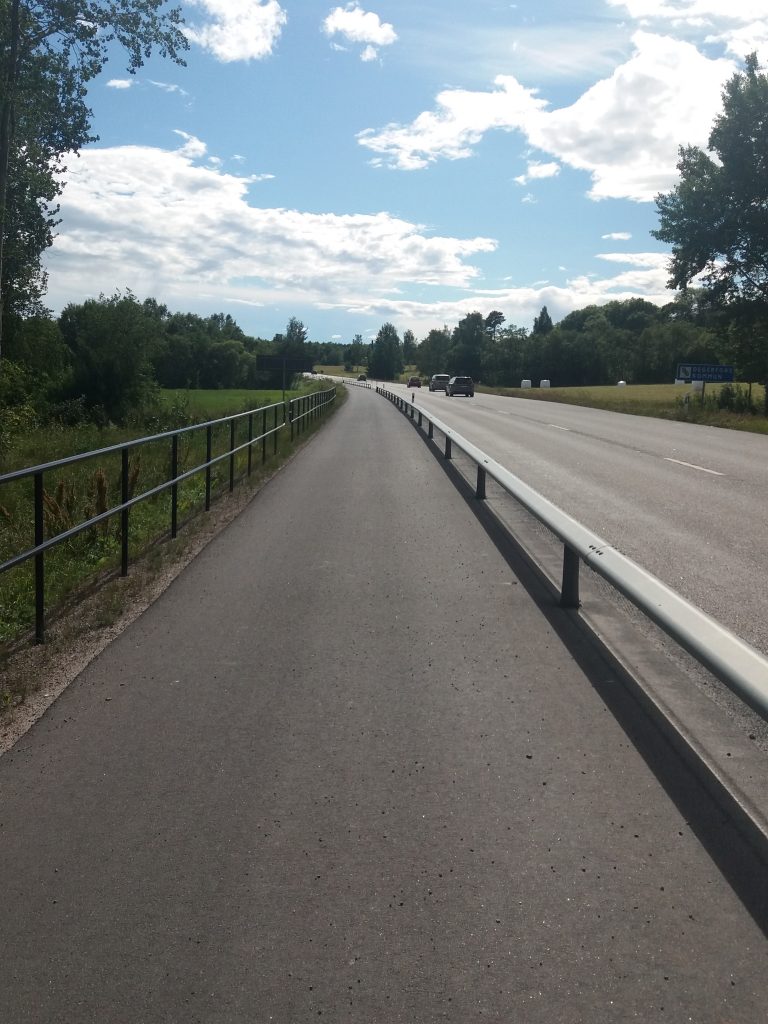 This is what most roads should look like! 2 lanes for motorist, 1 for the rest of us. Wonder how all that broken glass came to be on the third lane and not in the other two… probably the same people that has to pass me with 30 cm to spare, even if there's 2 m of free road on the other side and a 2 km straight empty road ahead. Guess they never learned how to ride a bike.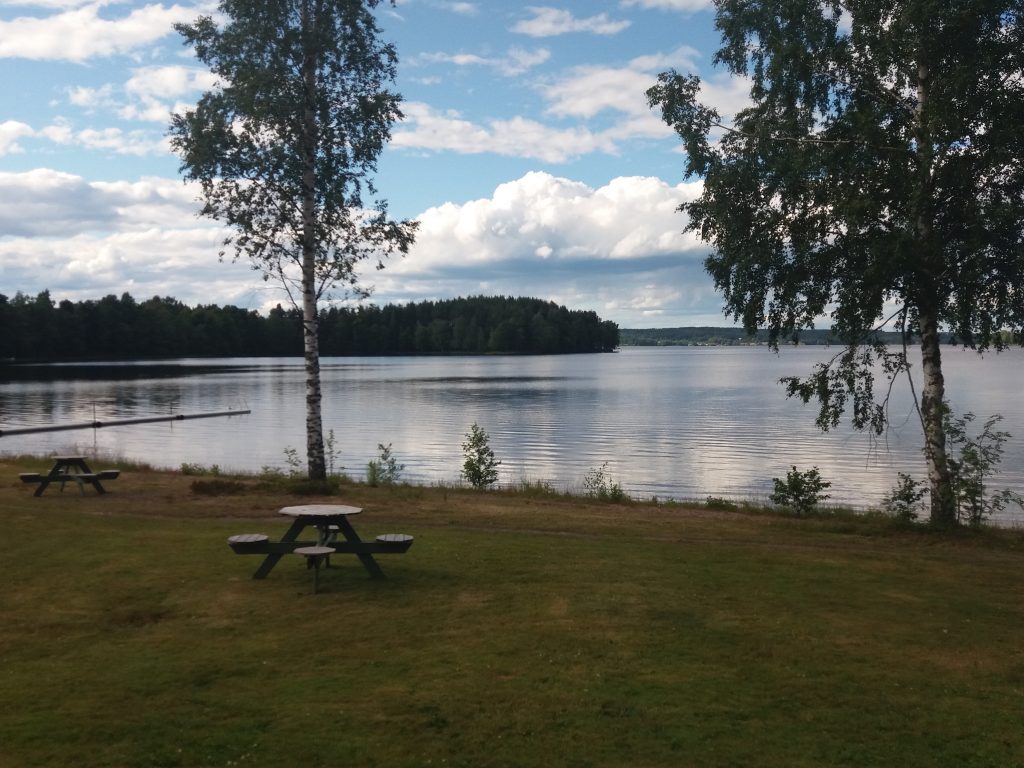 The view from tonight's sleeping place.
Tomorrow I'll reach home. Just 100 km to go.