Two weeks ago I was at treriksröset, today I reached home, and will now rest for a few days before I set off on the last leg of the journey.
Today: 107 km
Total: 1710 km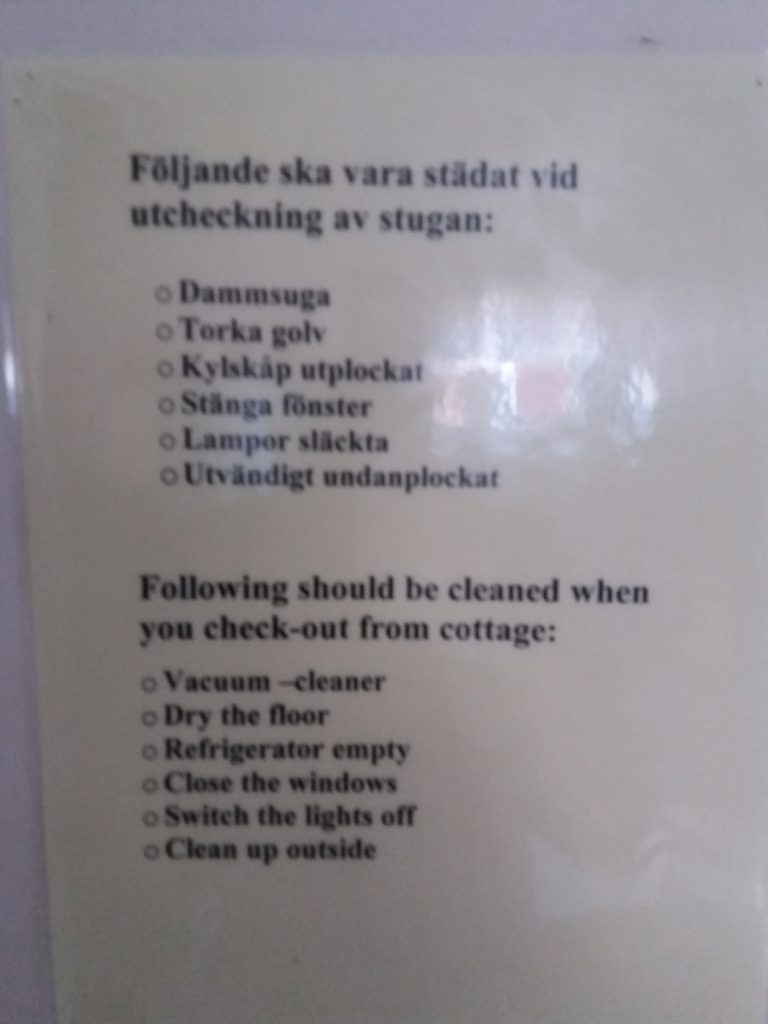 Cleaning instructions for the cabin I stayed the night in. In Swedish they are OK, but in English they are somewhat unclear. So I followed the English ones, I wiped off the Vacuum Cleaner, thus making it cleaner. The floor was not wet so there was no need to dry it.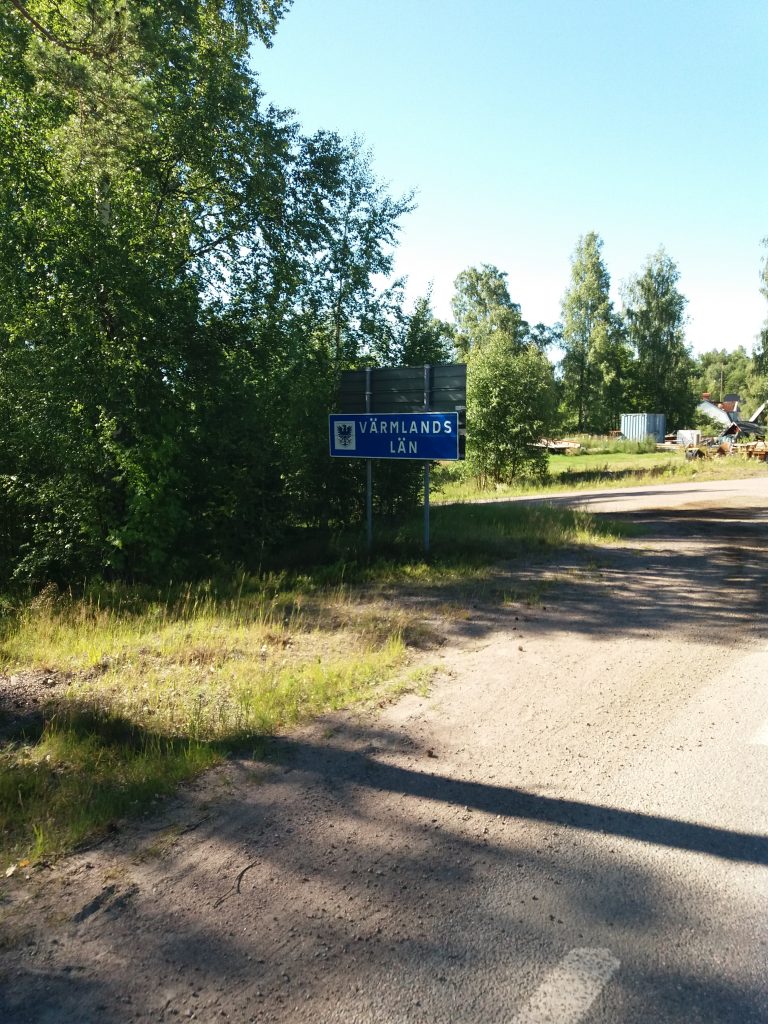 Back in Värmland again?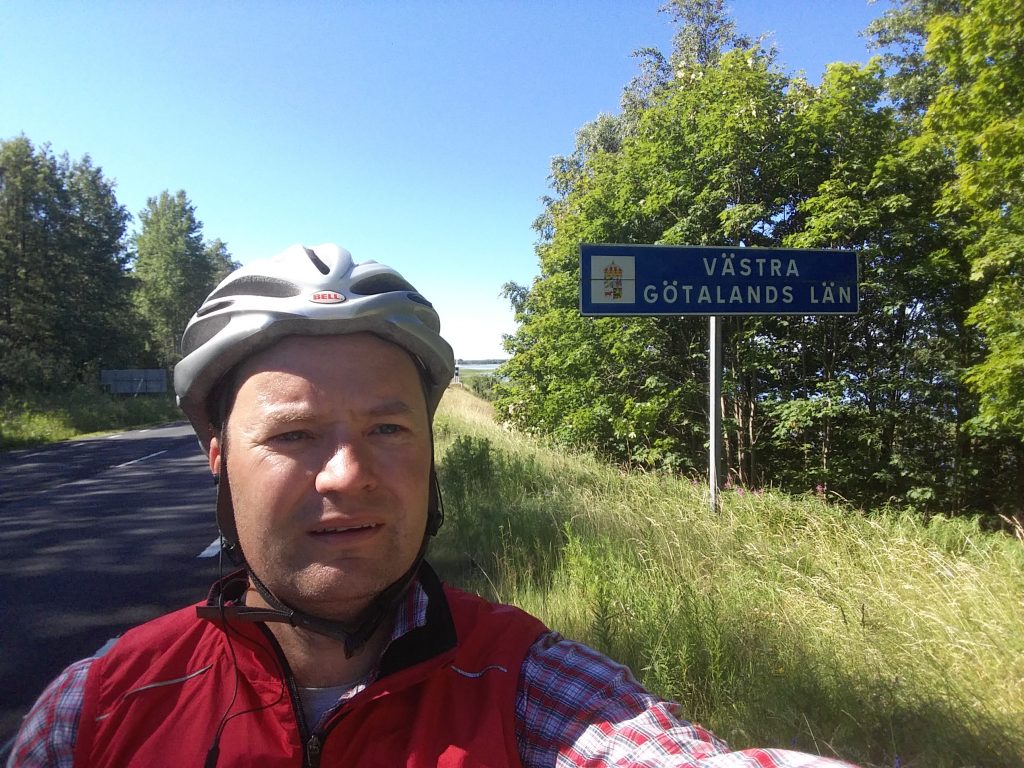 And, finally, Västra Götalands län.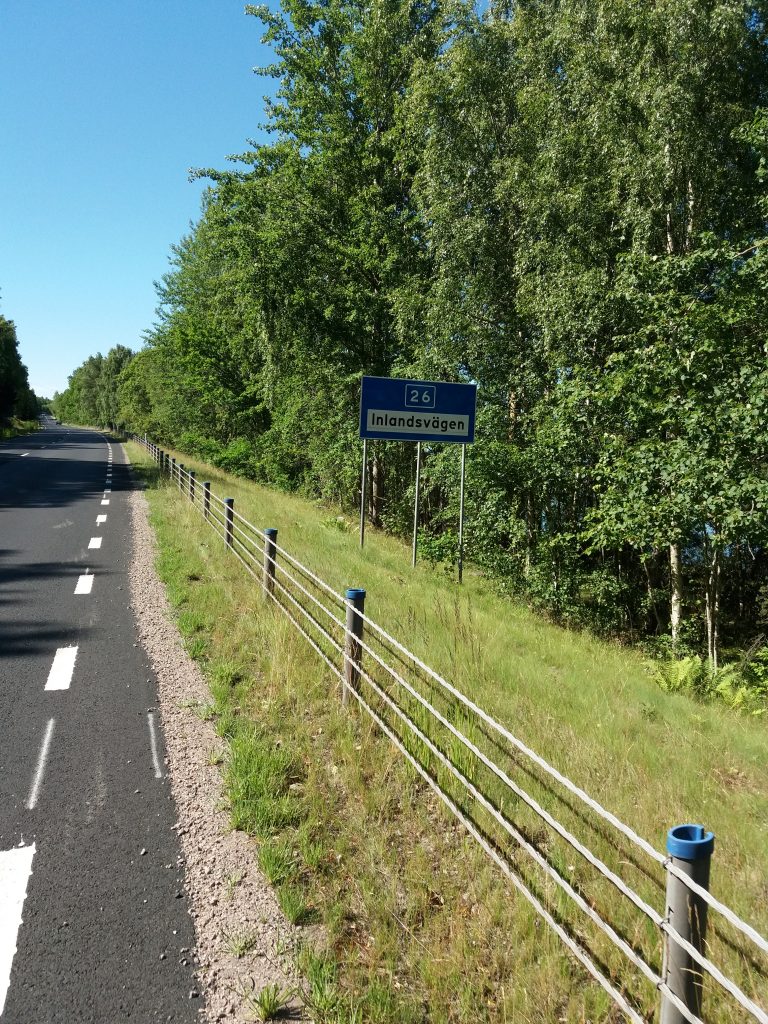 The "inlandsväg" is now number 26 and not the E45.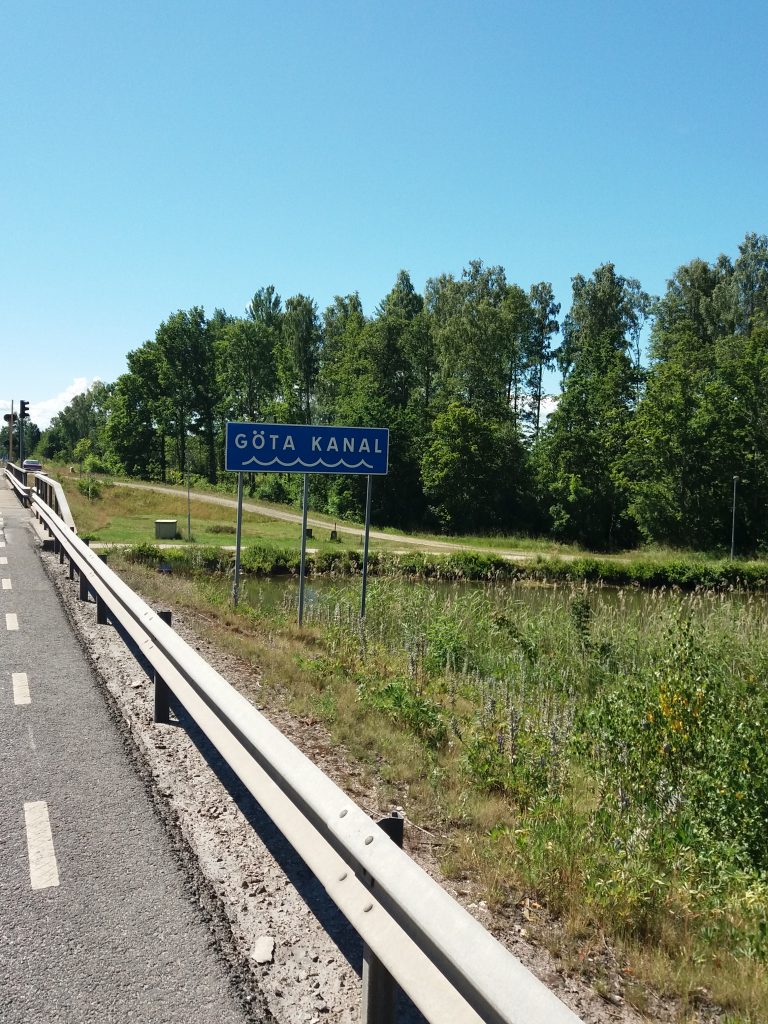 Passed the canal, I've seen it many times, so no need to stop.

It was not until I reached the last 30 km of today's that the landscape changed. It has not been this open since I left the moorland in the absolute north. Until this it has been isolated fields or mires that has been the openings in the forest.
Now I take a break, will update again when I'm riding south to Smygehuk.