After a few days rest at home I'm on the move again. From home the target was to reach Värnamo. A long day but it was fine since I was rested.
Today: 180 km
Total: 1891 km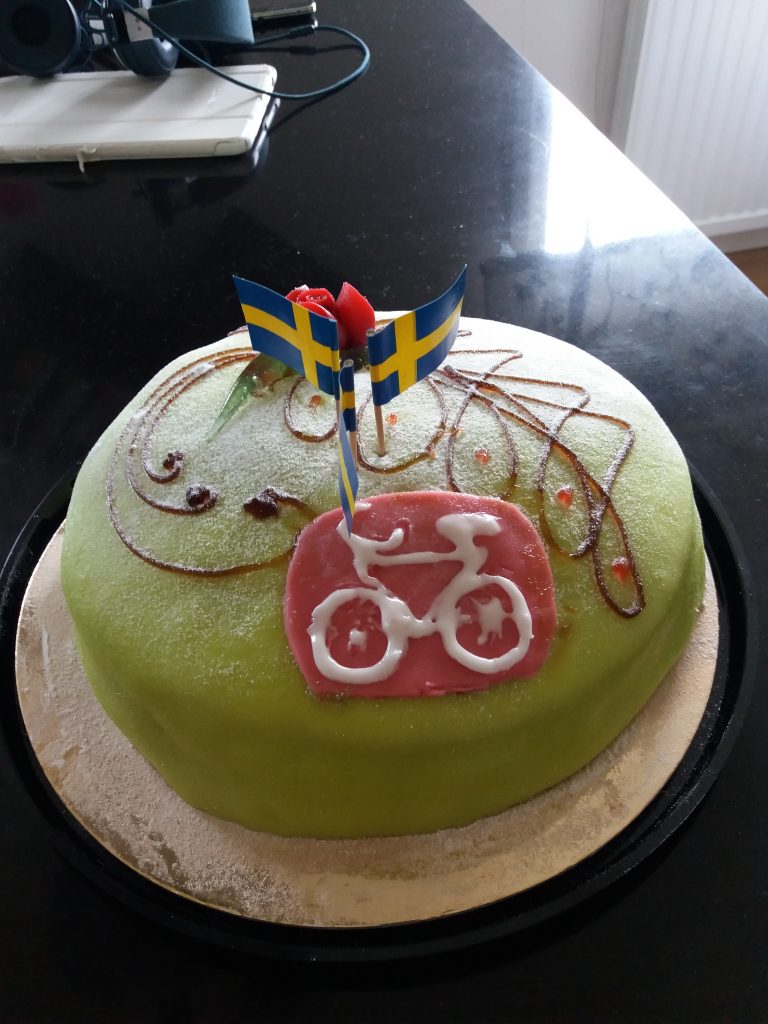 My mom and dad brought me this cake to celebrate the first stage of the trip once I was home.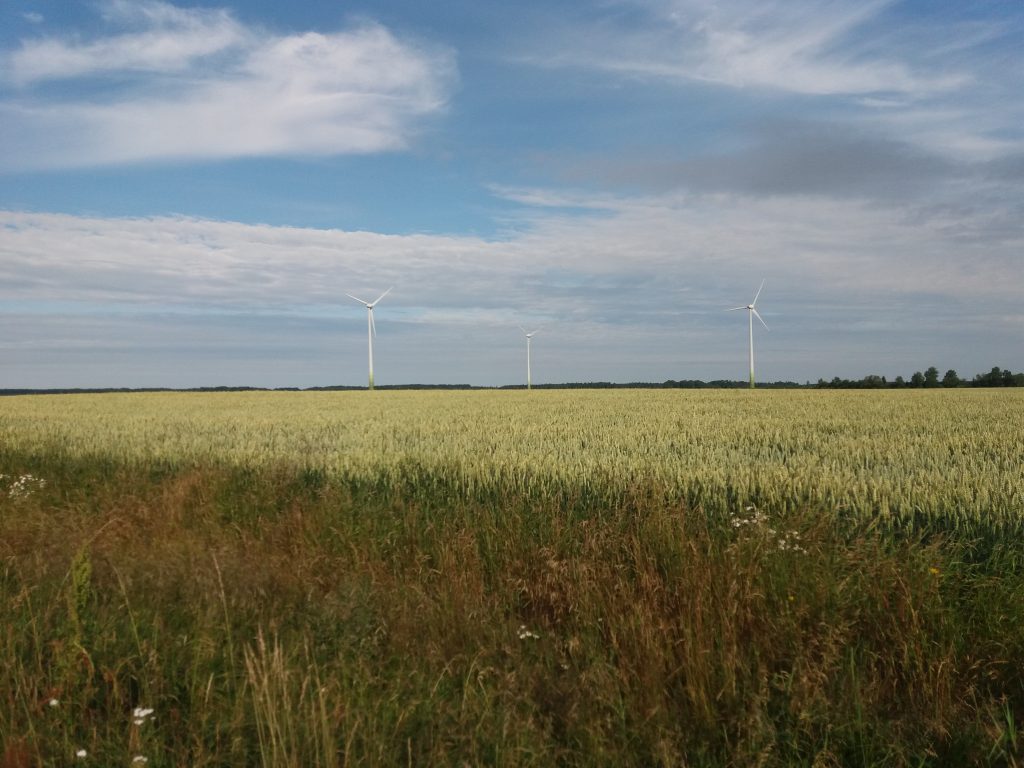 This is what to expect when you leave Skövde. Open fields and windmills.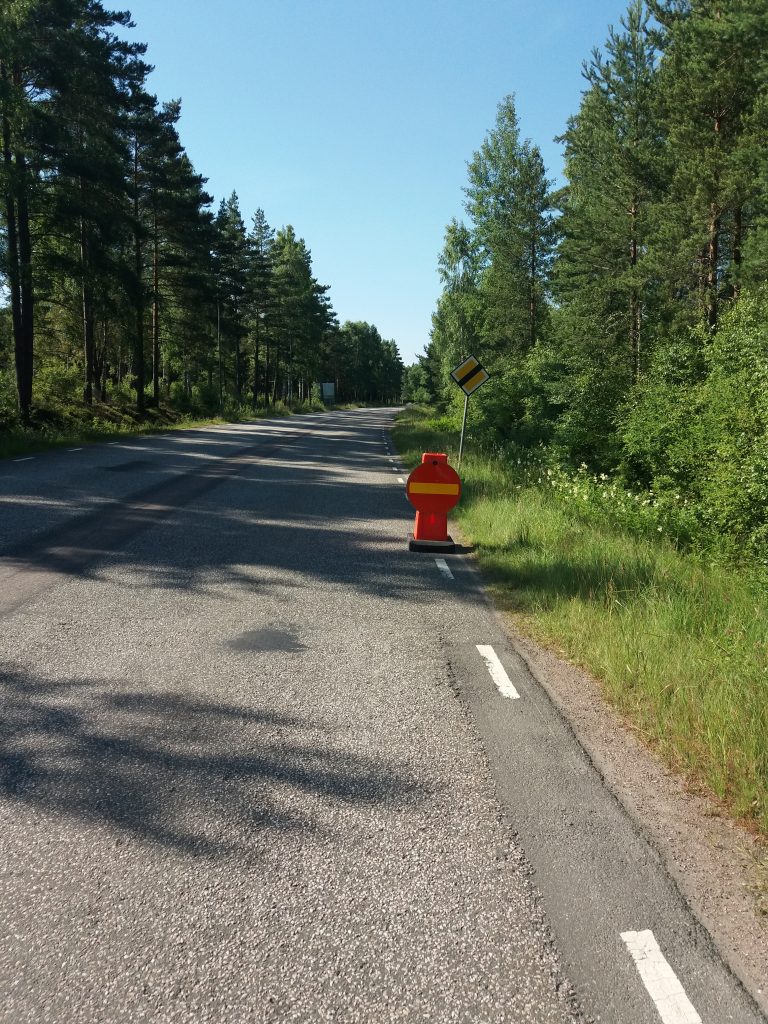 The nice people in Tidaholm apparently knew I was coming, they closed off the roads for traffic.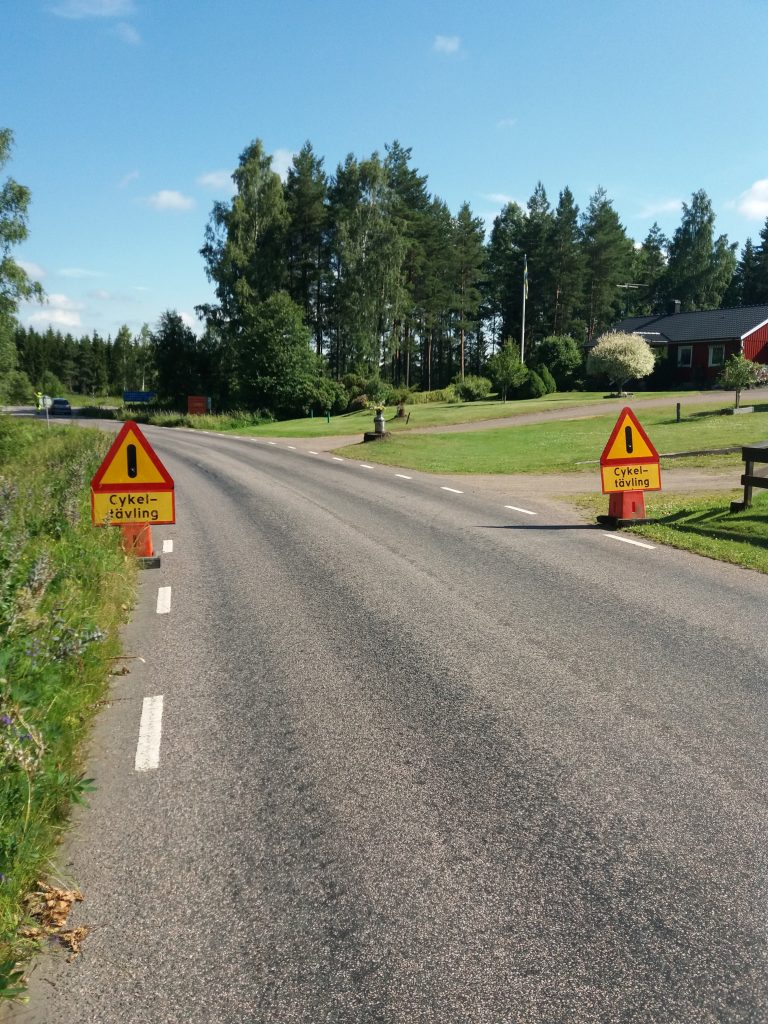 I soon noticed it wasn't for me, when 50 road cyclicsts passed. Apparently there was a bicycle race, the U6. You are not supposed to be riding those roads but I got on there from a small gravel road that Google maps suggested (never trust that). So I never saw the cordons.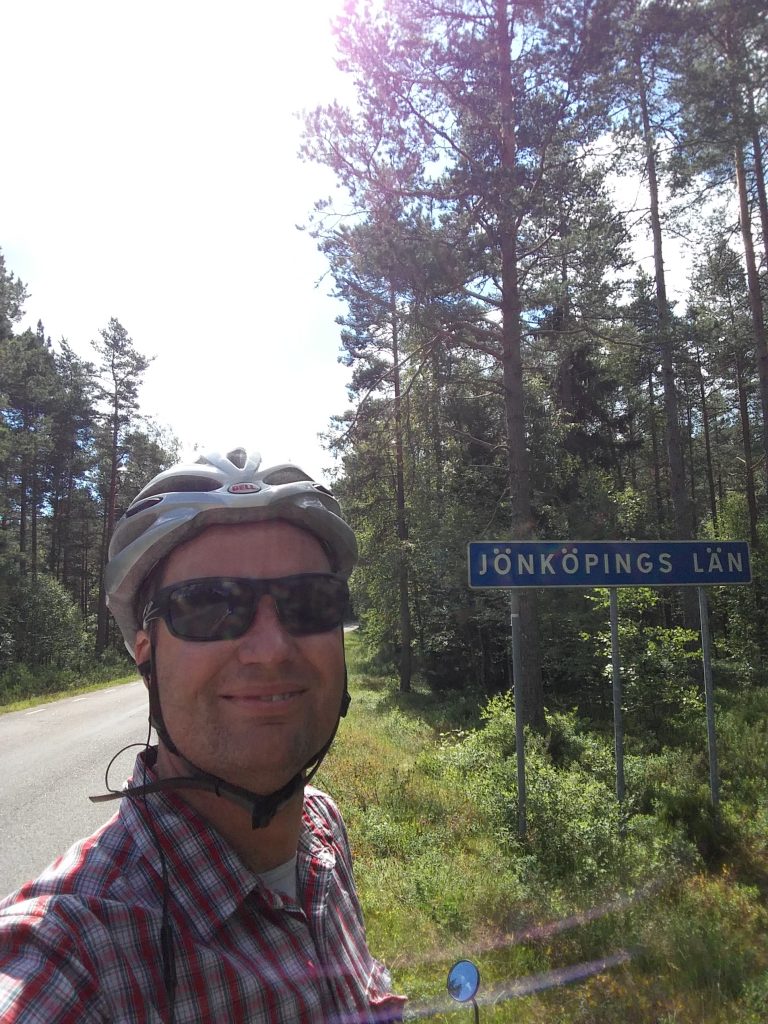 Time for the next län.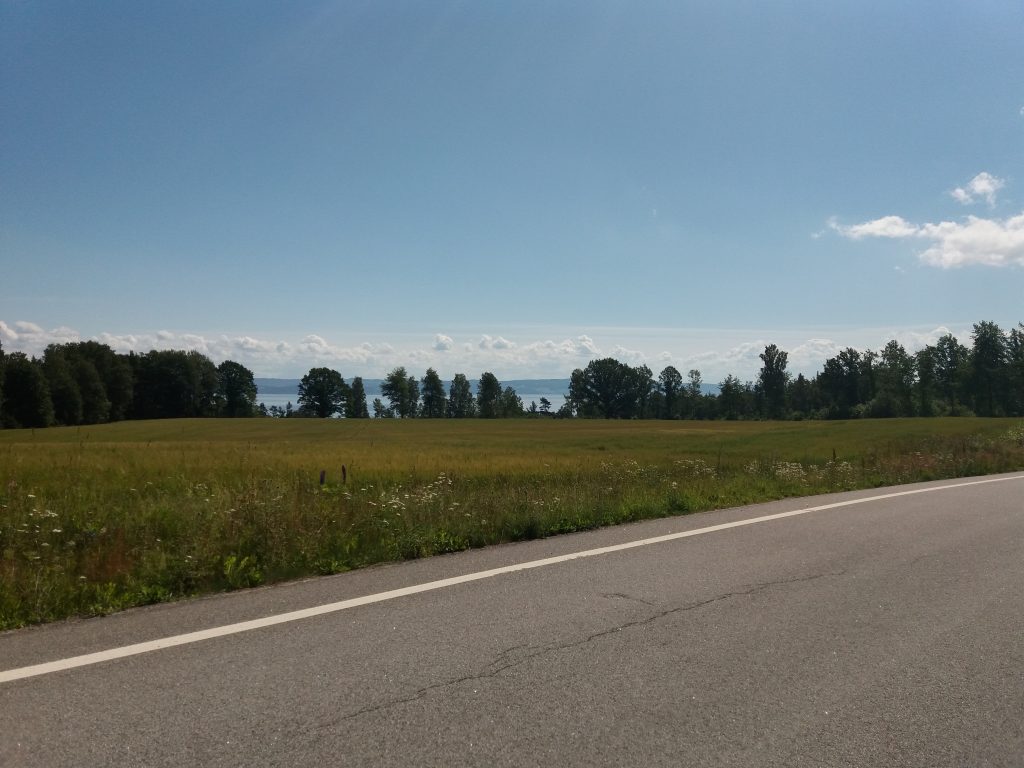 Closing in on Jönköping.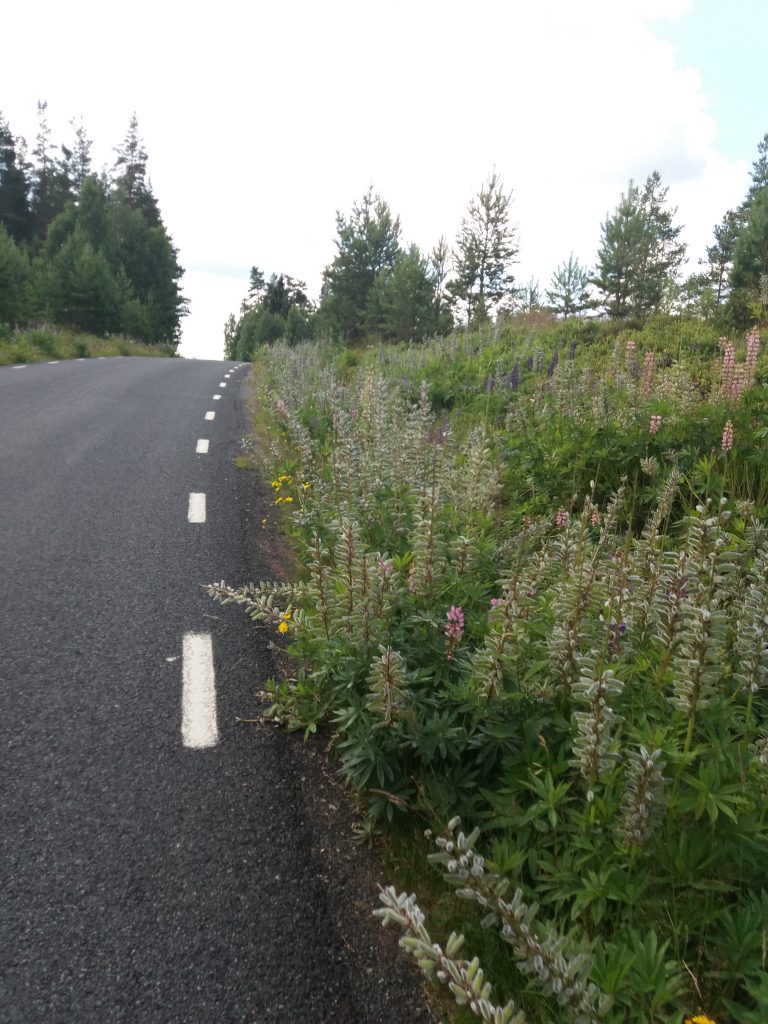 Lupin season is over now.

Lake Vättern from the southernmost shore. It took me almost an hour to navigate out of Jönköping, it's weird how they always put up signs along the bike paths for the center of the city and then for the suburbs. How am I to know which of Jönköpings suburbs are on the route out of the city that I want to use?
It's like they never expected anyone to want to cycle out of the city at all.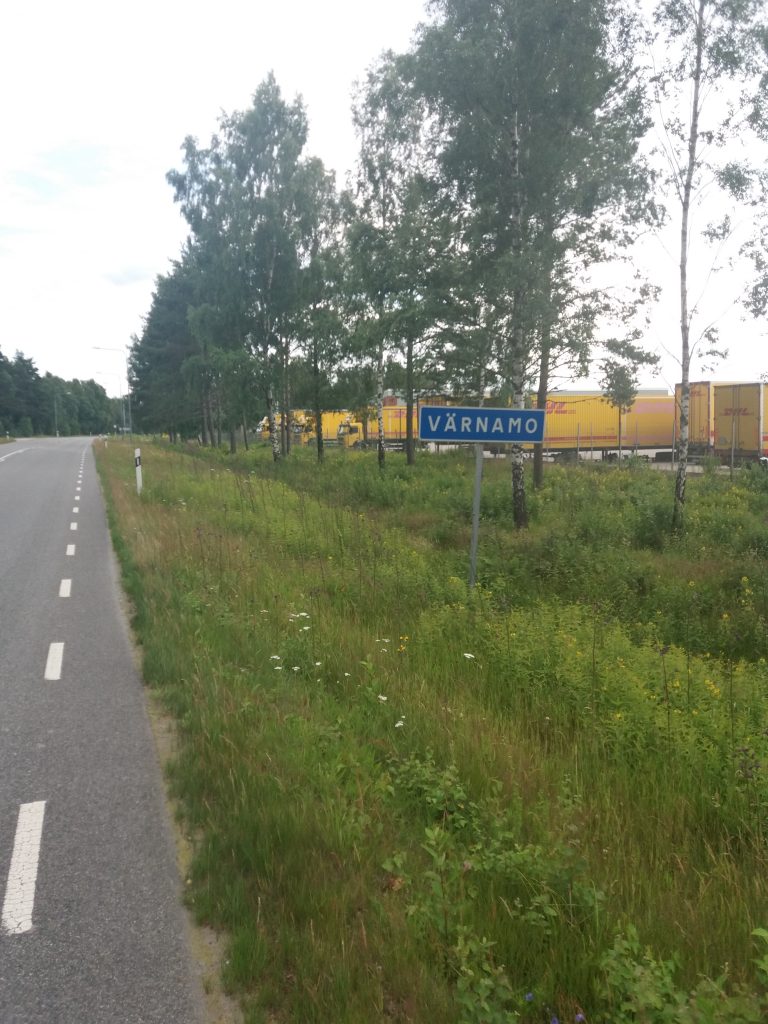 Reaching Värnamo after 170 km.
Tomorrow I'm following he old riksväg 1, replaced by the E4. I don't expect much trafic. But there are small communities along the way. I don't have to plan food or water anymore, it's easy enough to get here in the south.