One day left to ride, in Skåne, the beech woods, long days. I'm really pushing long days to finish now. Last day will however be shorter just about 100 km left if I navigate correctly. It's really a challenge here with lots of small roads heading off in different directions.
Today: 154 km
Total: 2045 km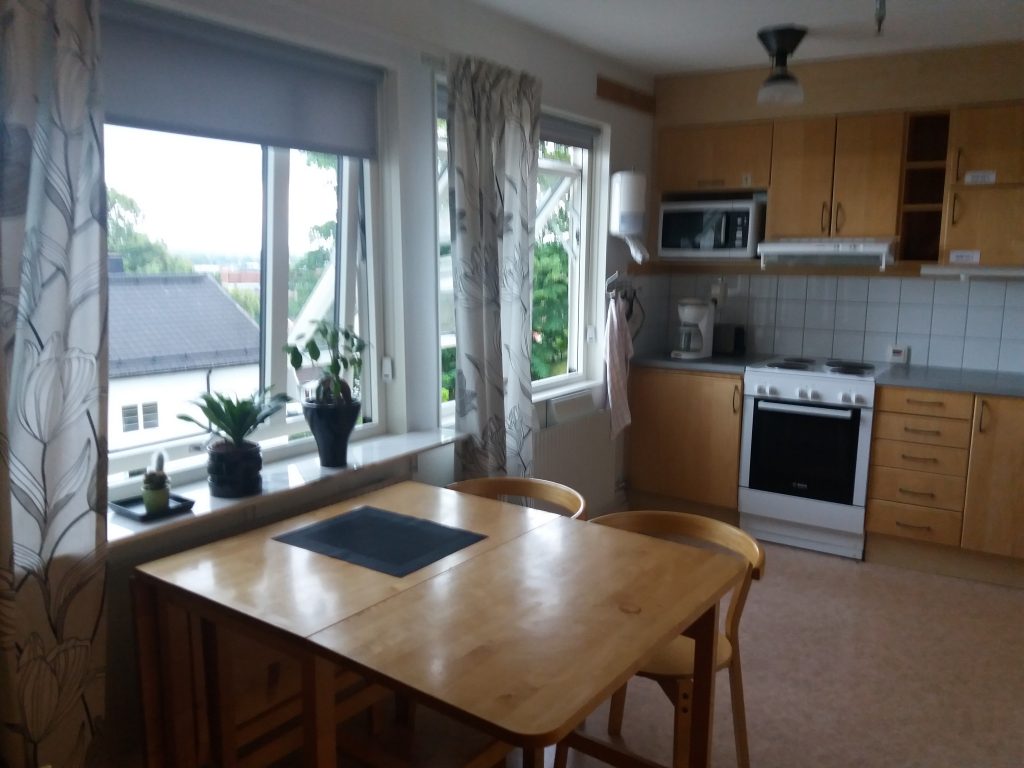 Värnamo folkhögskola hostel. Nice place with big rooms.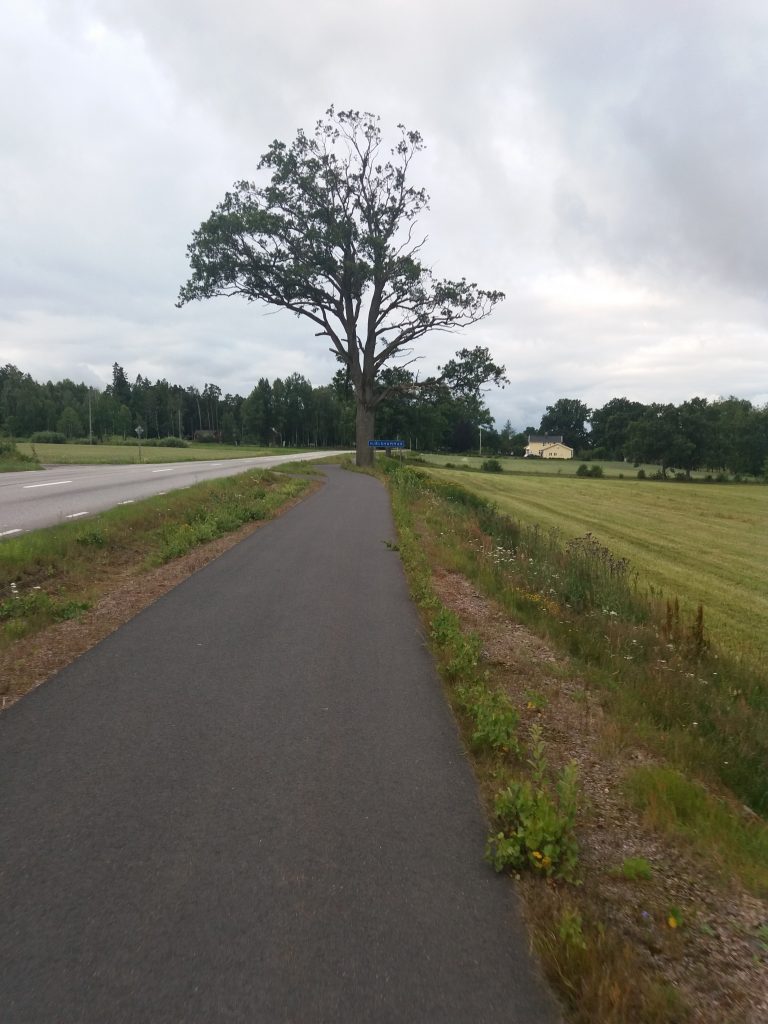 There were a lot of bicycle lanes today. I'll post some more pictures.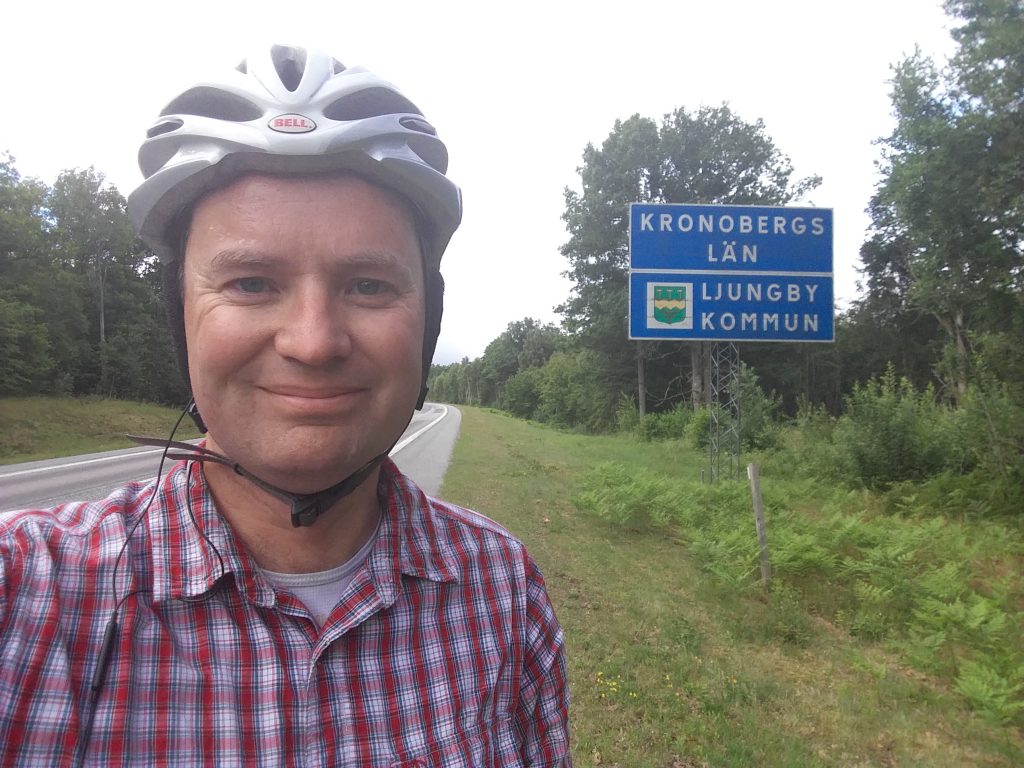 Time for the next län.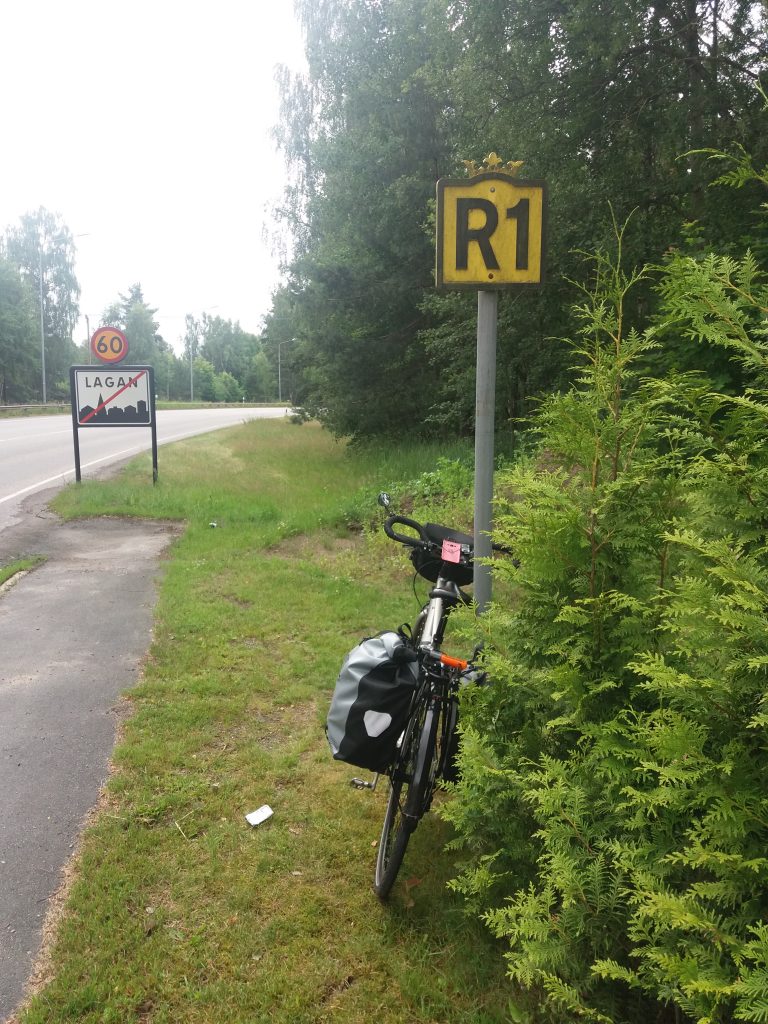 Today I'm following the old Riksväg 1, parallel to the E4.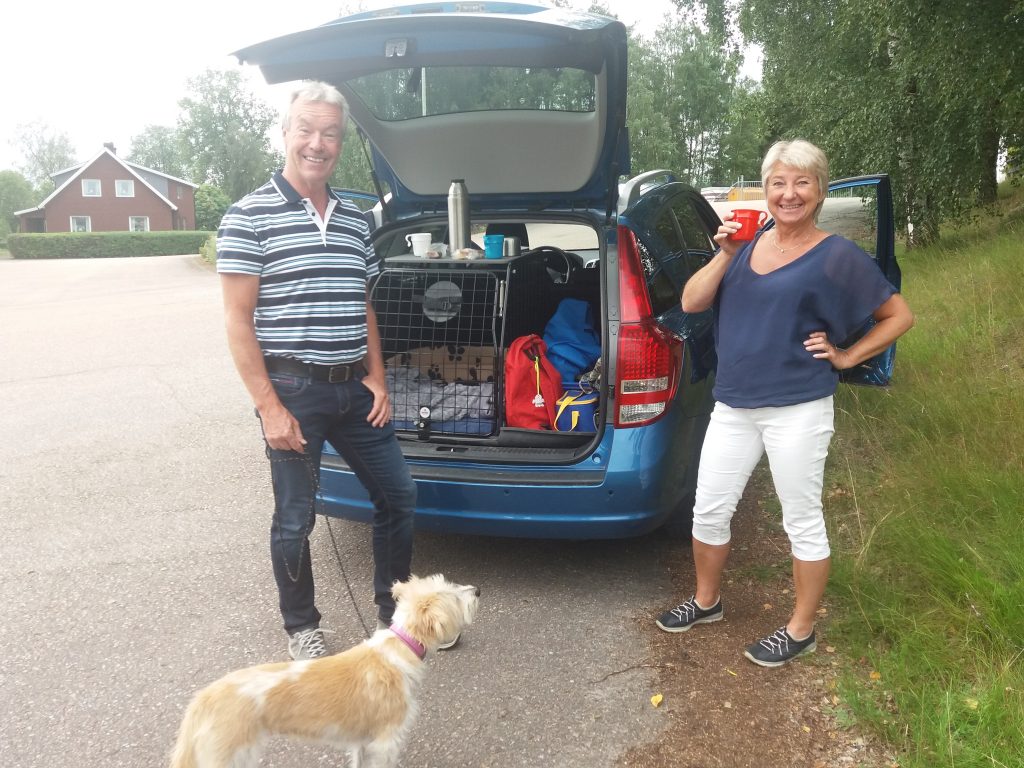 My mom and dad (and their dog), stopped as they passed me in Ljungby. They are picking me up tomorrow at Smygehamn to give me a ride home.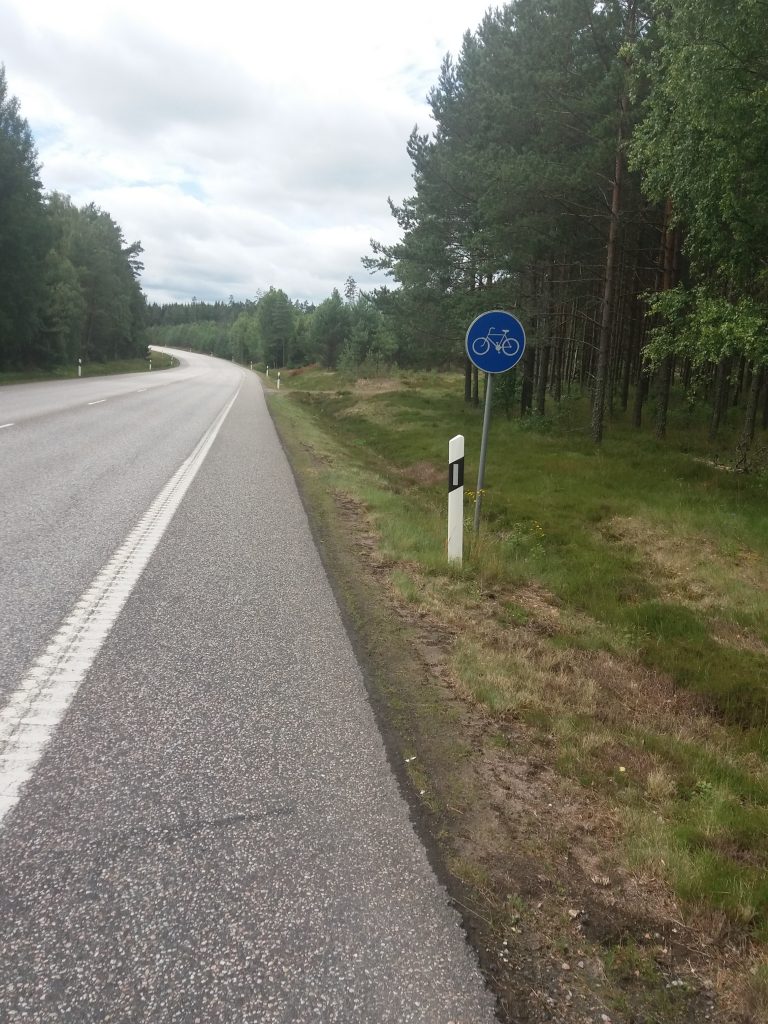 Here's another smart way of creating a bike lane. Instead of the dashed line on the side of the road. They make it solid and thus create a bike lane.
Entering the last län of this trip, also Sweden's southernmost.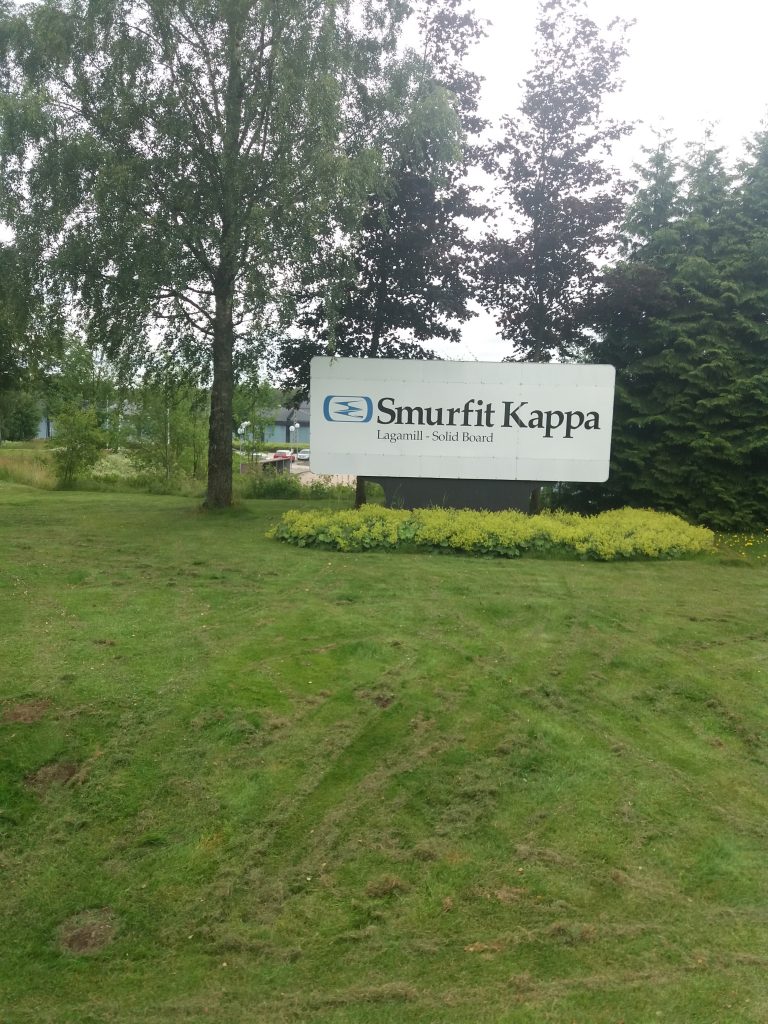 Strange company names continued. Maybe it's here they make Smurf(h)its ?
My bike resting while I drink coffee.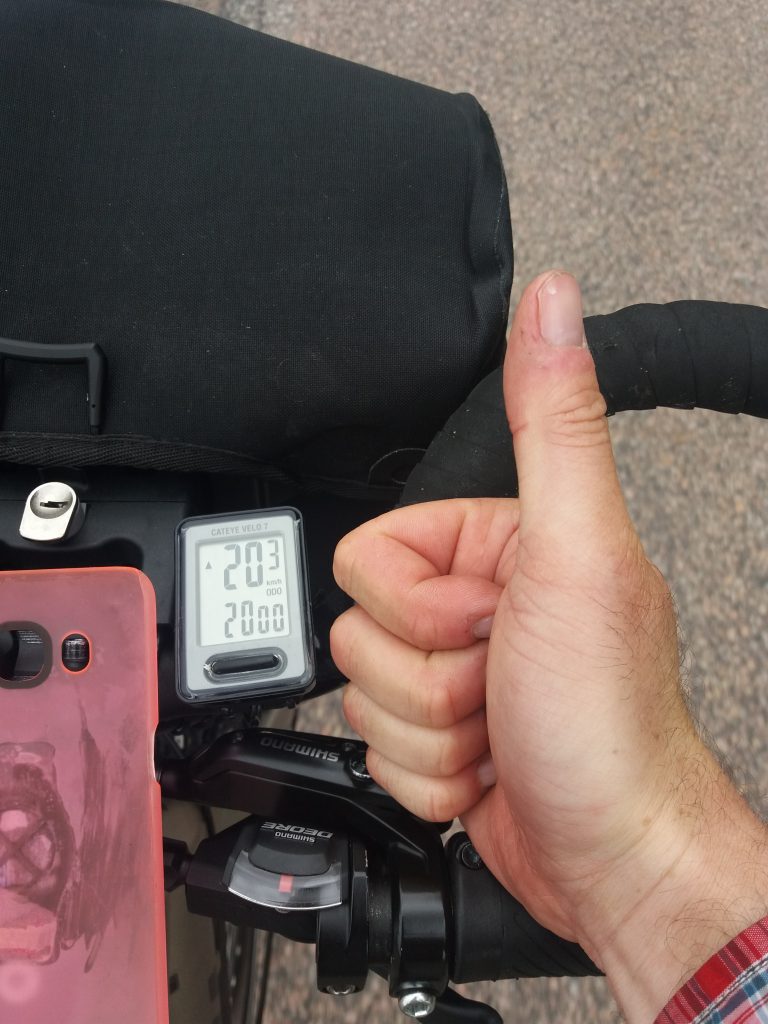 2000 km dome.
When the churches starts too look like this. You are definitely in the south of Sweden.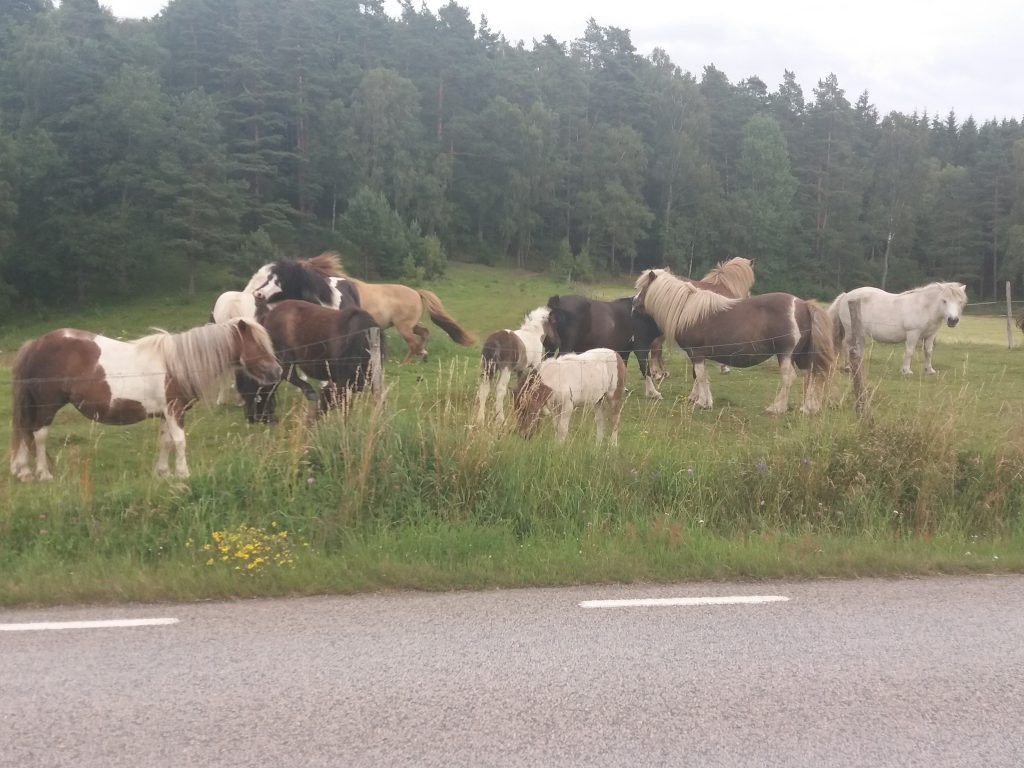 Cute horses by the road.
I figured out how to make the images clickable. So if you want the larger versions just click on them.
Tomorrow I reach my goal of Smygehamn and I will have cycled the whole length of Sweden.