Today I reached Smygehuk and the goal of my journey. I have cycled the whole length of Sweden. It was quite windy today and since the last kilometres are in a very open landscape I was lucky it was a short day.
Today: 117 km
Total: 2162 km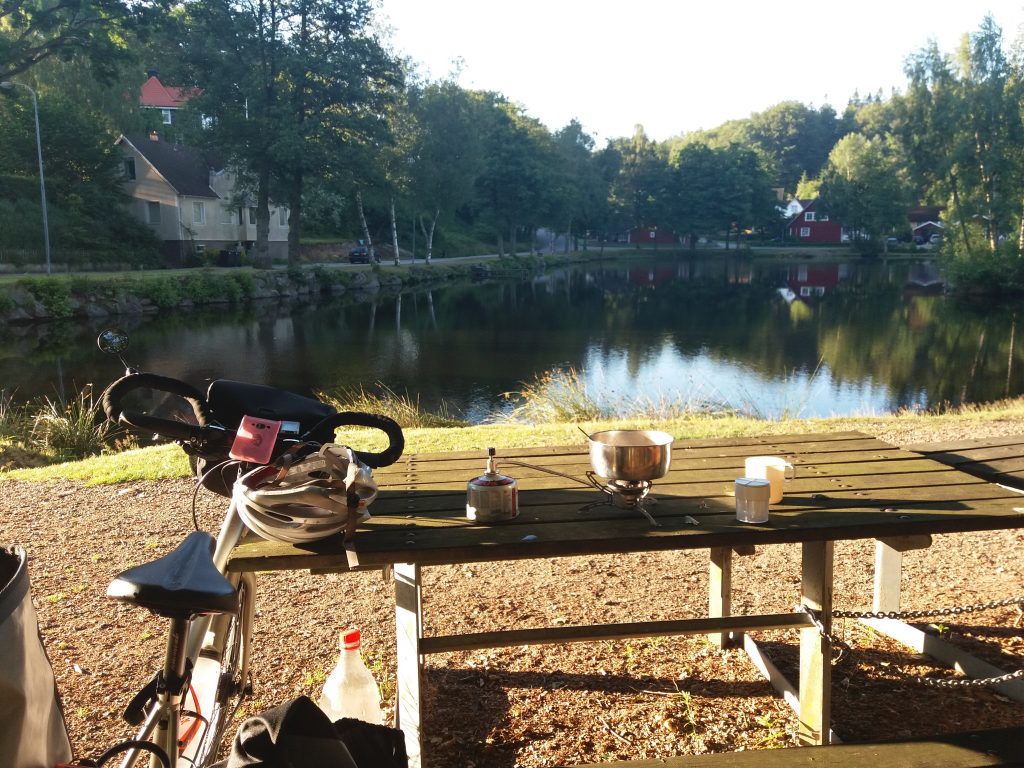 I started the day with breakfast at this beautiful lake / pond. Of the four Bed and Breakfast that I stayed in, only one offered breakfast. Strange thing really. Most of them are just a hostel without kitchen that includes bed linen and a towel in the price. Meaning you can't cook your own food and still have to eat out. This place is for instance just 500 m from the place I stayed.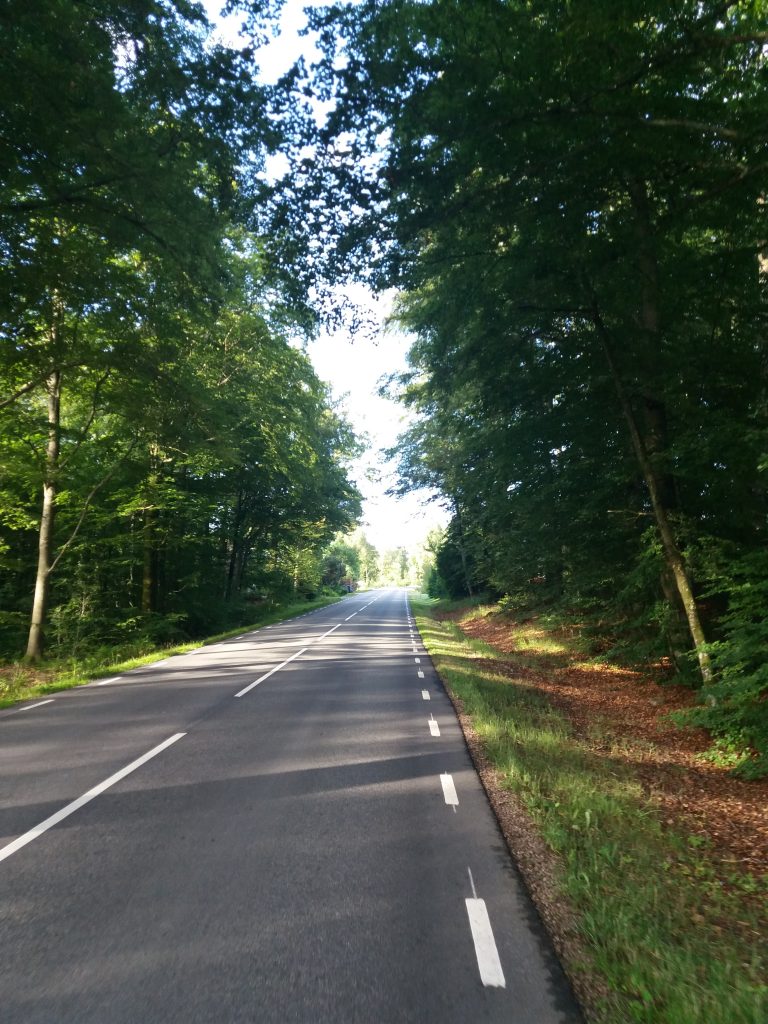 This is what most of the roads in northern Skåne looks like. Deciduous forest with occasional pine trees.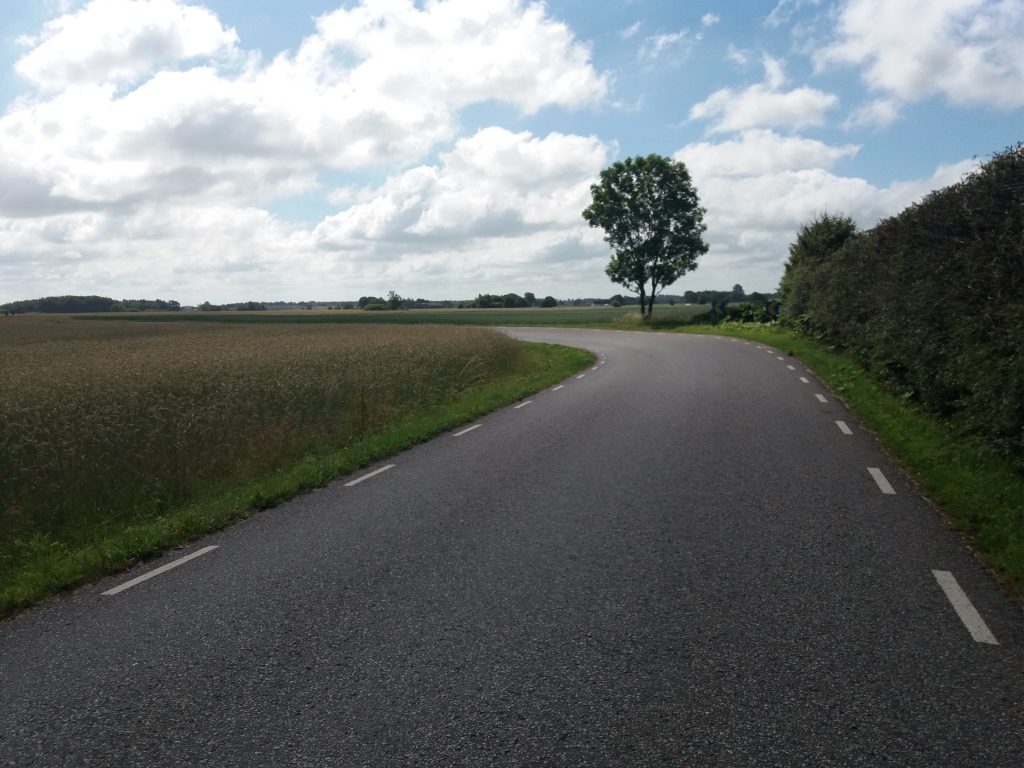 Soon enough, the forest gives way to the fields and the landscape really opens up.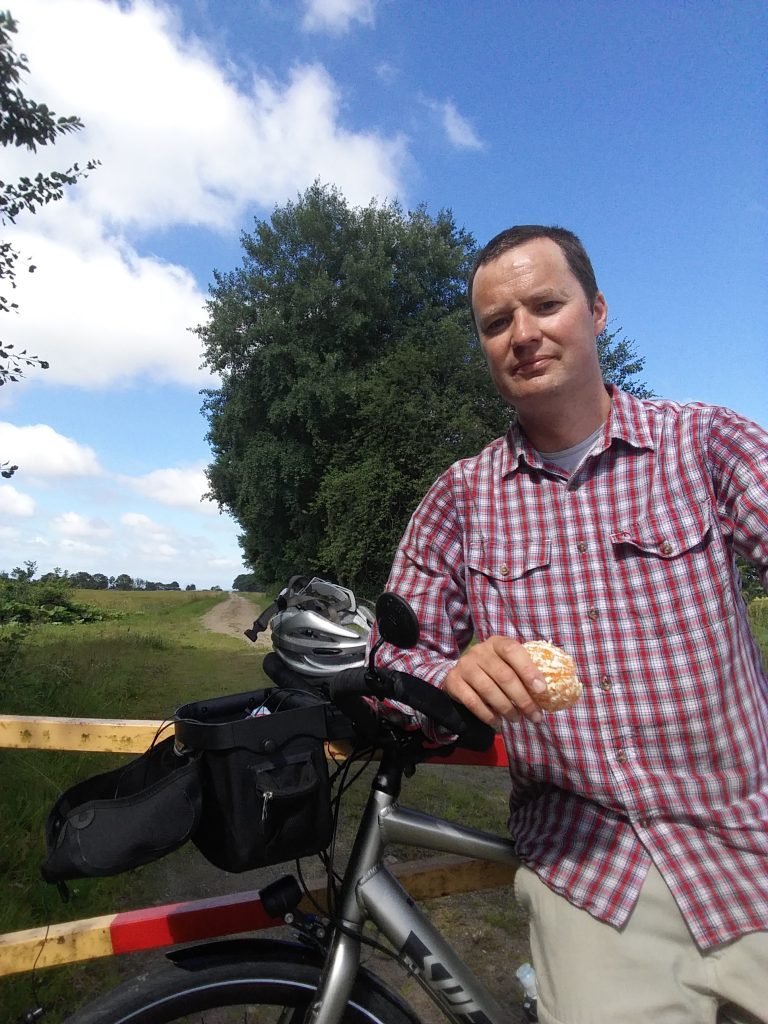 Short stop to have an orange, then continuing.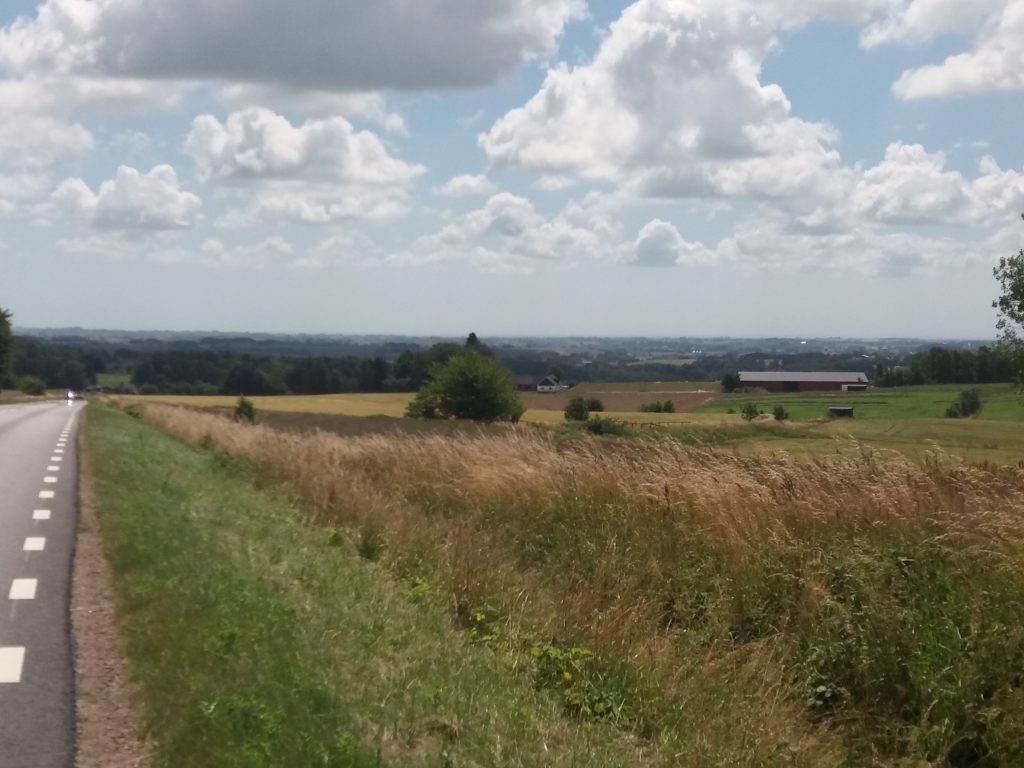 Who said Skåne is flat? There were three big hills to climb today. In total I climbed over 700 meters the last 100 km. That is equivalent to many of the days spent in the north of Sweden. Then of course the roads in the north don't go over the mountains but around them.

A view of the landscape just before I reached the coastline. (Click the picture to get the full view)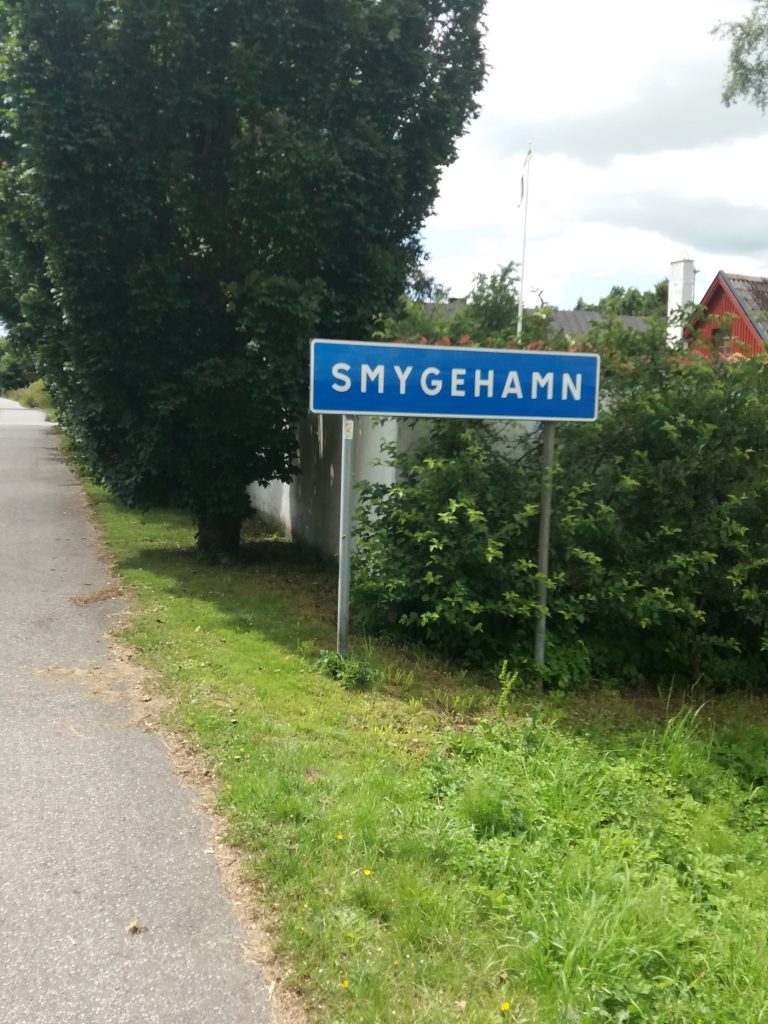 I reached the goal.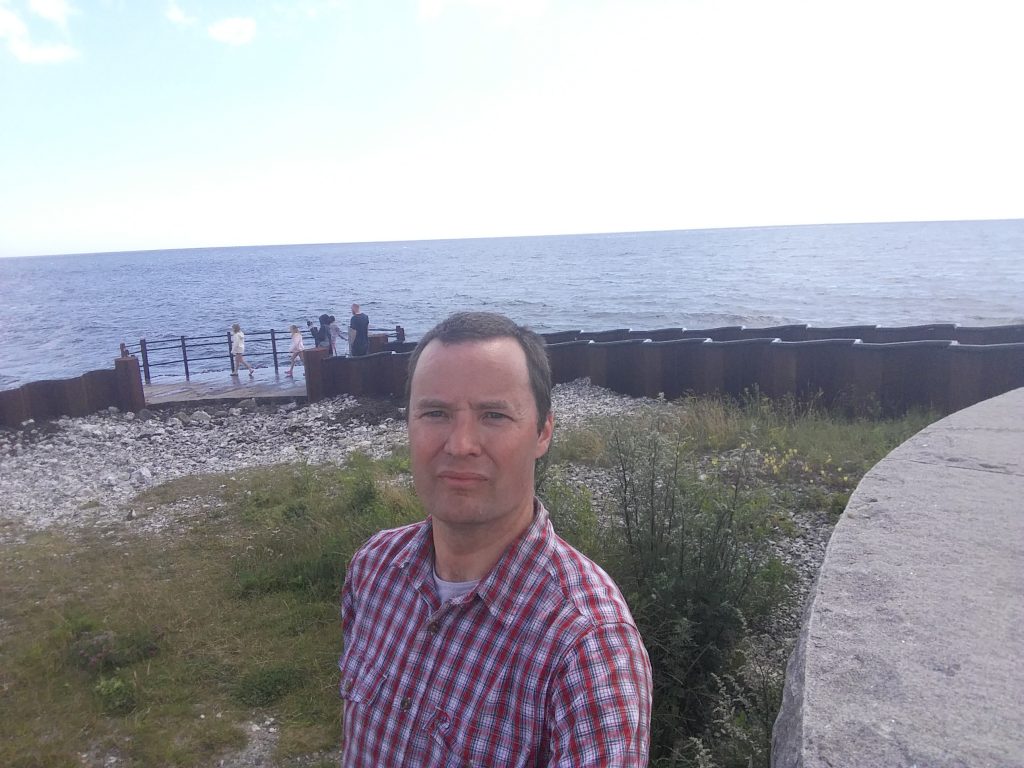 There is no way to go any further (not by bike anyway).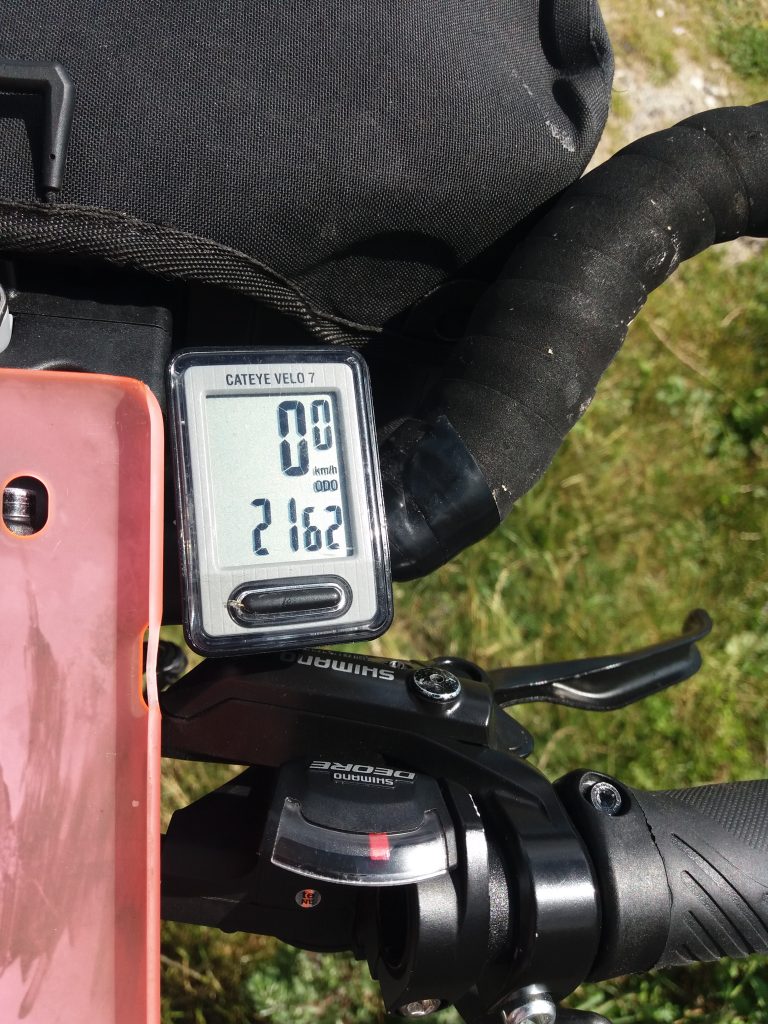 2162 km, with many detours and wrong turns. Still I found some shortcuts along the way.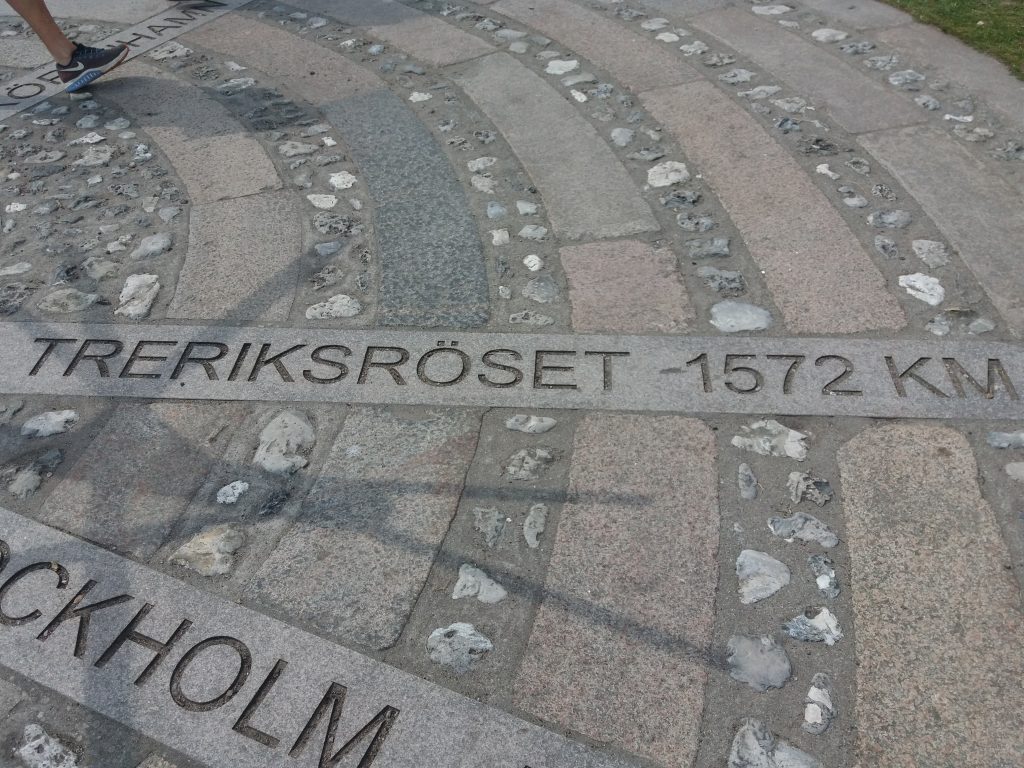 1572 km, as the bird fly.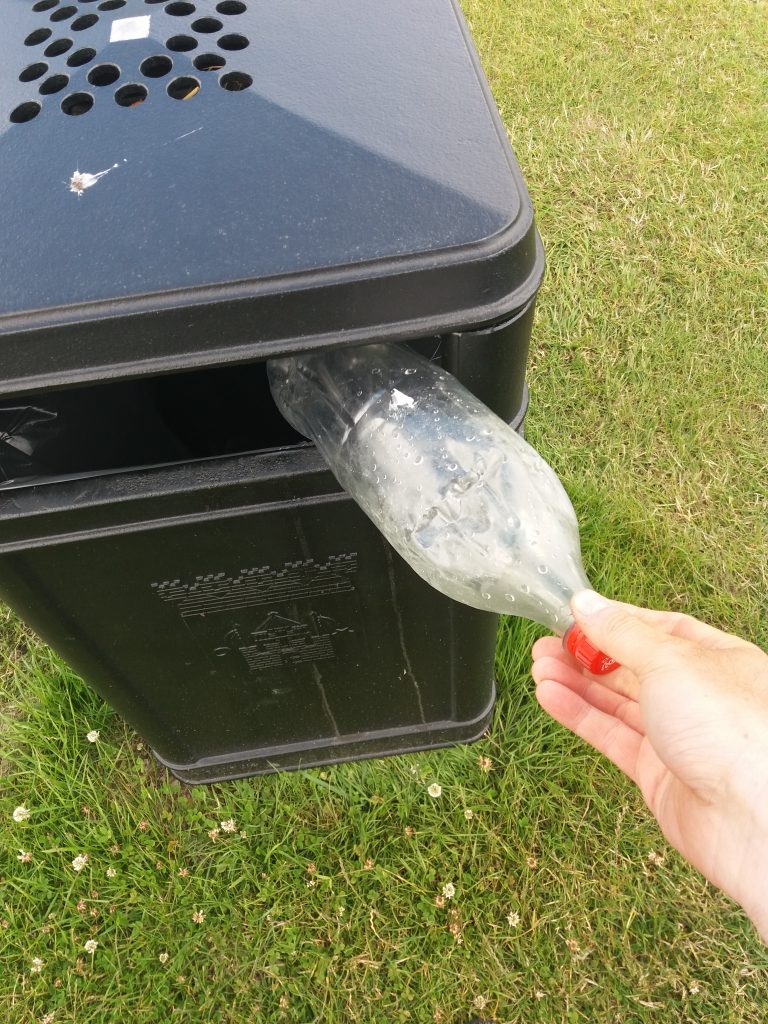 I disposed of my cola bottle that I bought in Tromsö and used to carry water with me all the way. It worked great, didn't fall out even once. And I did not buy any expensive fancy 1.5 litre water bottle cage.
So to sum up, the journey in numbers:
21 days in total, 17 on the bike +4 resting at home.
Longest day: 15, Stöpen to Värnamo, 180 km, 9 hours.
Shortest day: 3, Svappavaara to Gällivare 76 km ,4 hours 12 minutes.
Elevation gained: 17 496 m